View all entries from susi's blog >
December 27, 2007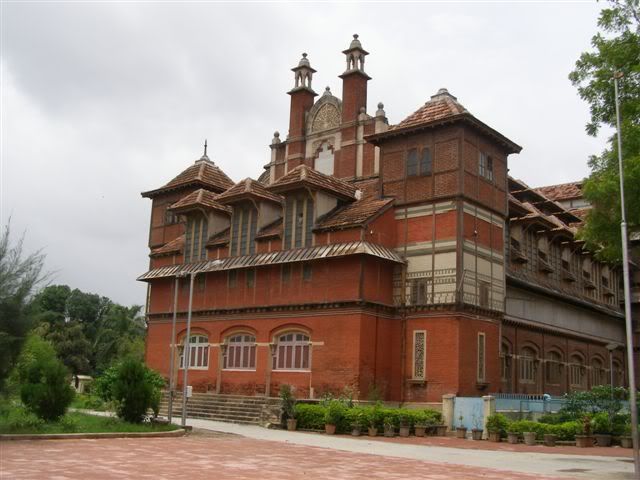 This blog made during my visit to india back in July 2007.
One day I took the kids out to the nearby park, the name is Sayaji Baugh….its huge garden with a little zoo, amusement park, planetarium, museum and rows of tamarind trees which is home of uncountable little chipmunks and monkeys….they 're tame…..
The museum is the most interesting place at this time…so we bought 2 tickets, its cost Rs 200 each for foreigner…..wow.. only Rs.10 for Indian nation…it's Ok ..find with me..
Wow ..it's the most deserted museum ever….I saw less than 10 visitors…yeah it's week day…so students or other elder were no where to be seen.
The museum is more than a century old design by British architects in the Indo-saracenic style….heck.. I don't understand what that's mean…
Like other museums in the world it always has centuries old stuffs…… but this musee has national and international culture and civilization of various human races like Japanese, Chinese, Burmese, Nepal, Tibetan, Greek and Egyptian.
Ara and I scrutinized section by section with amazement…… I left Zeva on the bench in the main hall with Game boy in his hand .....though he won't stop bugging me if he doesn't have any activities..
Save the best for last…….Mummy from Egyptian section is a major attraction in this musee…Ara refused to get in this section as she saw the opened coffin from the entrance….none..in the room …I checked the sculpture and other stuffs …then Ara came in by the mummy…he..he.. she bated breath scrutinized the mummy….then stormed out and screamed… waaaaaaaaa….takut….I went out to calm her down…. it wouldn't hurt someone…it's dead anyway…that was what I told to Ara. Ok, you sat here with Zeva…I'll be back soon…
I backed to the room ..to the mummy….its sealed in the rectangle glass, I could see a horrible sight, dried blood liked seeped on mummy cloth, darkened dried flesh from the uncovered one….suddenly I felt creepy……wee..wee….my feeling said "get out of here"…yeah ..I did….heck…what have gotten me …...this mummy freaked me out……
I came to the kids trying not to show what just gotten on me………
More entries: Schumacher – schizophrenia Part 1 (1), INDIA - Mumbai, Bangkok - Canal Boat, Indian Cuisine, Indian three wheeler, Freaking out........, i'm in love again.... (3)