View all entries from Princess of dreams >
Iran, Islamic Republic Of
May 29, 2010

Hi Hi!!! Pink angel is here with best wishes for you!!
How are the things with you? Do you enjoy your life? Do you have fun with your friends?
Do you want to know more about me? I'm a girl with a lot of dreams and wishes! Well you know, I live in my dreams… It may seem a little funny, but it's not really.
I'm sociable and I love making new friends and communicating with new people…
But there is something really important about me: I hate Liar .
And now about my appearance: A tall girl with a cute face
I love pink… And everything in my room is pink… Well It's the reason why everybody calls me pink angel…!!
Hey look at this cute little girl:
That's all for now. In next post I will say more. Bye for now!!!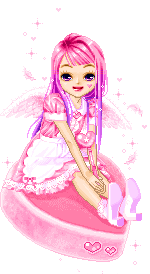 More entries: Pink angel (3)
View all entries from Princess of dreams >