View all entries from Miss_U >
November 7, 2010

We did laughed and joked much . We did have a nice time when we were high school girls . We became best friends from when I couldn't remember . And it's not important to know the time when we started to be best friends , but that we'll be best friend forever .
We misundertood lots of time . But then we laughed and forgave each other .
After graduation from high school , we have less time to sit, go shopping or eat together . But whenever I cry or get in trouble , you're the only one who gives me shoulder to cry on . Whenever special holidays come , you're the first one I think of .
You're a gift which God brings me . YOU'RE MY BEST FRIEND.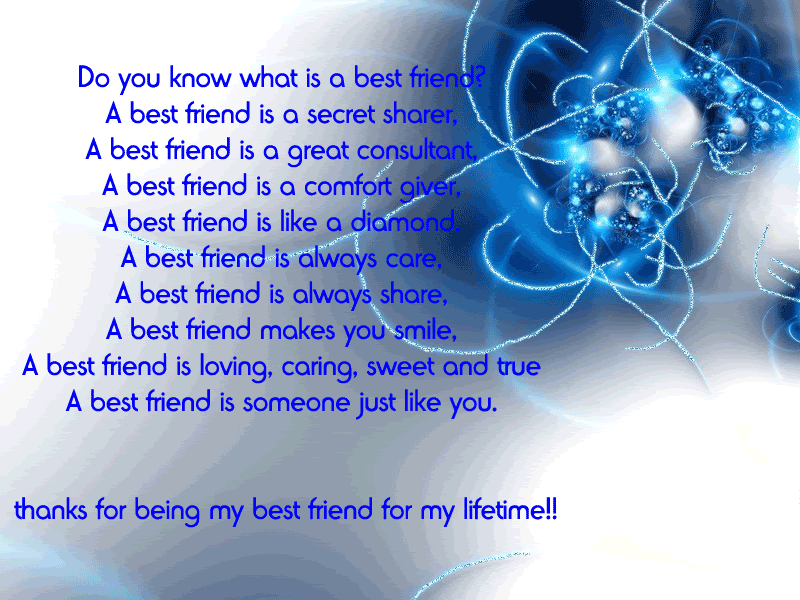 All I wanna say is " Thanks for being my best friend " .
More entries: MERRY XMAS N HAPPY NEW YEAR !! (3), Confused.. (1), Thanks for being my best friend .. (2), Rain makes my heart so painful .. (5), I'm comming.. (11), Fly away.. (7), Tears and determination .. (3), giving up? is it always not good ? (4), YOUR SMILE IS MY SUN (2)
View all entries from Miss_U >