View all entries from Ebaby's ESL Teacher >
mitchelk
United States
January 16, 2008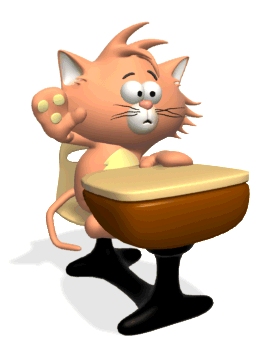 Learners, I have a few questions for you: What do you want to do in class? What should you do in class? My students certainly did not know what I expected from them this week. Some students came late every day and when I say late, I mean an hour late. In some countries, tardiness is ok, but not in the US. My class and I needed to come to some understanding of what was acceptable. Too bad nobody could agree.
Teachers, you can try this English lesson in your class and see how it works for you. I gave students a list of classroom expectations and asked them to put a check mark next to the rules we have in our class.
This is a check mark:
For example:
If you think any of these are rules in our class, put a check mark in front of the rule.
__ Students should be on time.
__ Students should not eat in class.
__ Students should raise their hands to ask questions.
__ Students should turn off their cell phones during class.
I was so surprised; each student thought the class had a different set of rules. For the most part, they thought they could be a little late… and I agree. As for food, we decided no hamburgers and french fries, but drinks were allowed. Making rules is hard for me because I see so many exceptions. If my student needs to work, then he can be late. If they are hungry, they can eat. It is hard for me to set rules. I guess, I am glad that I took some time from grammar lessons to talk about classroom expectations.
Next, I had them write about what they would do if they were the teacher. And let me tell you: they would be horrible teachers. One of my students would have pizza and music. She would make the students dance the whole time, but she, as the teacher, would just laugh at them. My other students were also not very helpful. Except, there was some hope that my student, Jesus, could be a good teacher. He would take the class to the swimming pool.
There, they would swim and talk about life. I wish we could all go swimming that would be fun. Even though we can't go swimming, we are going to "talk about life" more. As I teacher, I think we already do, but today Jesus is going to lead the conversation. I want them all to feel like they own a part of the classroom. Maybe we will start using Ebaby so that they can "talk about life" with their peers and without the teacher hearing. I am excited for class now; they are engaged and now they know my expectations better.
More entries: Writing with Structure in the ESL Classroom (60), TOEFL, my life!, Emotions in the ESL classroom (1), ESL Classroom Atmosphere and Friendships (10), Interlanguage and Teacher Frustration (16), Fun Online ESL Writing and Reading Lessons (1), Wikis in the ESL/EFL classroom! (7), Students as Teachers...hmm (12)
View all entries from Ebaby's ESL Teacher >