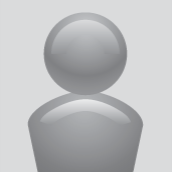 chad tang
hi.nice to meet you.and welcome to join my msn let chat together.chad_jadi@hotmail.com.hope we could become good friends.
March 3, 2008

Always ,I just want to write sth on here.but don't know what to write,how to begin.
So today what I write may be is what I thinking,may be it will don't like an article.but who care,I just want write what I'm thinking.
I'm 28 this year,still haven't married.but have a girlfriend.I love she very much,she is a very pretty,sweet girl.now I work in a malaysia company,ordinary salary,but in china,now we get a very serious inflation.so we all fell big pressure of the raise of live cost.especially is the soaring house price.
May be the friends from the other country sb will have a better life,sb may be bad,but any way,we need to promote day by day.so we need to study,we need to hard work.and we need more and more friends.do you agree with me?
ok.that all I want write today.next time will continue.
More entries: introduce my self, hope could find friends