Intro
1. Learn Vocabulary
- Learn some new vocabulary before you start the lesson.
2. Read and Prepare
- Read the introduction and prepare to hear the audio.
Nickel Creek is new to the popular music world, but they're not new to music. The band has been together for over a decade. They're just now becoming adults (Sara Watkins is 20, Chris Thile is 21 and Sean Watkins, Sara's brother, is 25), but their music is very mature.
Nickel Creek's music has been called "Bluegrass Revival," "Acoustic Innovation," and "Youthgrass." It's hard to describe because it's very different than other music. But, no matter what kind of music it is, Nickel Creek is definitely making a splash. They've made a great album, and they're getting more and more popular every day.
Read on to learn more about Nickel Creek.
Dialog
1. Listen and Read
- Listen to the audio and read the dialog at the same time.
2. Study
- Read the dialog again to see how the vocab words are used.
Tanis: Zach, I was totally thinking about you last weekend.
Zach: Oh yeah, why?
Tanis: Well, I went to a bluegrass concert.
Zach: Oh, cool. Who'd you see?
Tanis: Uh, Nickel Creek was playing.
Zach: Oh man! I missed that! I didn't even hear about it.
Tanis: Yeah, they were in town and they were so good. I, I liked them moderately, and then, uh, after seeing them live, I just, I thought they were wonderful.
Zach: How many people are in the band?
Tanis: Um, there's only four. There are, there's a, a girl who plays the violin, um, a guy who plays the mandolin, um, a guy who plays the guitar, and then a bass player. And then the three first people I talked about – they all sing as well.
Zach: Oh, wow. Yeah, I love vocal harmonies.
Tanis: Yeah, there, there harmonization was amazing, and it was just such a wonderful concert.
Zach: Do they jam a lot?
Tanis: Yeah! They, they really did. They didn't stick to stuff on their album, or, I mean they just go on and on and each, you know, take their turn and then develop a whole new theme and go with that. And, they did a couple songs, you know, not even ones that they had recorded. It was very, very cool. I just… I was so impressed.
Zach: Oh, wow, that's the great thing about bluegrass music. You get that downhome feeling – everyone coming together.
Tanis: Totally, and it was… the crowd was really with them, and they were very likable and charming as well. So, it was fun.
Quizzes
Go Super to take Quiz
Lesson MP3
Go Super to download full lesson MP3
The iTEP® test
Sponsored by
Discussion
I must admit, I was skeptical of Nickel Creek. I'm not a big fan of country music – which is what I thought they played. I was wrong. Bluegrass is much different than country, and I do like it. I listened to their whole album today, and I enjoyed most of the songs.
If you're looking for something different than the normal music on the radio, I suggest you check out Nickel Creek.
Do you know what bluegrass music is? Do you like it? What about country music? Come to the Music Mix message board and let us know!
Rock on,
Migs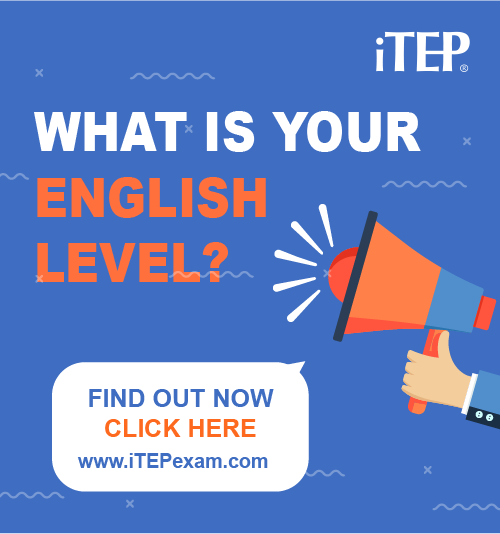 Post Ebaby! lessons on your blog: