Quote
1. Quote
- Listen to the quote and guess what the slang means.
"It was pretty intense, but I think they knew the chemistry between Tobey and me was working."
- Kirsten Dunst, actress, talking about filming the movie Spider-Man with co-star Tobey Maguire.
Definition
1. Definition
- Study the definition.
attraction; easy ability to enjoy a person's company
2. Use
- Learn how the slang is used.
"Chemistry" is an important term to know, because it's used a lot. People often think that "chemistry" is only used to describe two people in a romantic relationship. It's not. People use it to describe the relationship between friends, romantic couples, families, sports teams, movie stars, bands, TV show casts… the list goes on and on.
You can use "chemistry" to describe any relationship between people that has a special quality to it. For example, if your mother and father are very deep in love, they have chemistry. If your favorite sports team is performing very well, they have chemistry. If you really like the way two people in a movie interact, they have chemistry.
Examples
1. Examples
- Hear some example sentences.
"The chemistry between Ben and Sara is really bad."
"Ian and I have a lot in common, but we could never date. There's no chemistry between us."
"The chemistry between Sam and me is amazing. I think I love him!"
"Their friendship is strong because they have great chemistry."
Winners
1. Winners
- See who guessed the slang definition correctly.
I think that the word chemistry in this case means the good relation or the good communication that exists between two or more people that allows you to do things well. For example, If there is chemistry between teachers and students, then, the learning process will be awesome.
By the way, there is chemistry between Ebaby! and me!!!!......
by Ginett (Coro, Venezuela)
If there is a chemestry between two people, that means that there is a strong mutual attraction, attachment, or sympathy.
by Stefka (San Diego, California USA)
I think that "chemistry" in this sense means: feeling, understanding.
by Marialba
Chemistry between some people was working means that they were attractive to each other, they understood each other very well and they could do something together without any problem…
by Miska (Maryland, USA)
I guess it means when a man and a woman date and their relationship (chemistry) is excelent. I mean, when they match each other!
by Bethania (Brazil)
I think the word "chemistry" means the romantic feeling and fever going on between two people.
by Crystalannie (Taipei, Taiwan)
I guess "chemistry" in this case means that they both were feeling a strong sexual atraction one for each other.
by Alessandro (Guaratinguetá SP, Brazil)
Is it emotion?
by Wang (Shanghai, China)
The iTEP® test
Sponsored by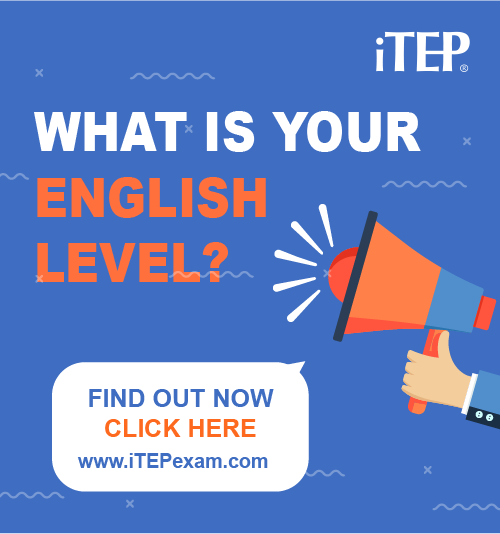 Post Ebaby! lessons on your blog: