Quote
1. Quote
- Listen to the quote and guess what the slang means.
"She caught on quicker than I did. I was like, 'Wait! Jessica, teach me that part again."
- Adrienne Bailon, singer from the group 3LW, talking about new member of the group Jessica Benson.
Definition
1. Definition
- Study the definition.
understood, learned, grasped, got the hang of
2. Use
- Learn how the slang is used.
You can use "caught on" in relationship to anything that needs to be learned. For example, if you understood a concept in math class quickly, you could say that you "caught on" to the mathematical concept. Or, if someone is telling you a joke and you start understanding it, you're "catching on" to the joke.
Alternative use:
"Caught on" can also be used to describe something that is becoming popular and well known. For example, if wearing torn T-shirts is becoming popular, you could say that the fashion is "catching on."
Examples
1. Examples
- Hear some example sentences.
""We had a party while my parents were in Mexico and they never caught on. They had no idea we had the party when they were gone.""
""You always catch on to things faster than I do. You're really smart.""
""Sarah usually catches on pretty quick. You won't need to spend much time explaining things to her.""
""I caught on with the new computer program within a couple of days. It was easy.""
Winners
1. Winners
- See who guessed the slang definition correctly.
I think "catch on" means "to understand or learn something."
by So-young (Seoul, Korea)
understand, get the meaning
by hydi (Dongguan, china)
I think "caught on" means understand.
by Rodrigo (Cabo Frio, Brazil)
It means to master, or understand.
by siguang xu (chongqing city, China)
I think the meaning is "get the idea of something" or "to understand something"
by Felix (Distrito Federal, Mexico)
Learn quickly, Smart to learn something new, almost acheive the goal
by Ya-Yu (Taipei, Taiwan)
caught on maybe mean "learn, study ability"
by ailin (Chongqing, China)
To catch on means to understand, to comprehend, and to grasp.
by David (Shenzhen, China)
It means to become aware,learn or understand. Also it means to become popular.
by ufuk (Eskisehir, Turkey)
"Catch on," understand, also: become popular.
by GC (Genoa, Italy)
Hello there, It means someone who learn quickly, he/she gets the hint in a short time before anybody else.
by Bushra (Arad, Bahrain)
Here caught on means 'UNDERSTAND QUICKLY';'LEARNING QUICKLY'.
by Mandeep (Hyderabad, India)
I think it means that the new member of the group LEARNED everything quicker than Adrienne did.
by Taluana (São Paulo, Brazil)
To catch on: finally understand something after some initial difficulty
by Marilene (Florianópolis, Brazil)
Become cognizant, aware of something.
by Rick (Shanghai, China)
To learn about something very fast, when You can learn easier than other persons, for example in chemistry class.
by Christina (Baranquilla, Colombia)
She understood faster than me, and I need more clear the idea.
by cecilia (New York, U.S.A.)
It means that the person who she is speaking about, could accomplish something they both were supposed to accomplish, but such person did it first.
by Antonio (Tianguá, Brazil)
Caught on means: she learns & get things easier & faster than her, she is a quik learner & observer.
by DeSiDeRaTa (Elfaiha, Kuwait)
I think it means to understand or master something.
by newly (Beijing, China)
Understand; get the idea; get a clear picture of what is going on
by Marcelo (Buenos Aires, Argentina)
I guess it means someone has learnt something
by Fanny (Kaohsiung, Taiwan)
It means she can catch up with the conditions. She adapts the working environment and does well to get her goal.
by janice (Hong Kong, China)
i think it means: begin to understand.
by mimosa (Hong Kong, China)
I guess that Adrienne means that Jessica got it/understood easier than she did.
by Gaby (São Paulo, Brasil)
"caught on": it's a slang phrase and it's present form is "catch on" that means to understand, to pick, to grasp, to follow, to catch, to learn, etc.
by attiq ur rahman
Caught on, in here is to become understand
by Felicia
The iTEP® test
Sponsored by
Comments
United States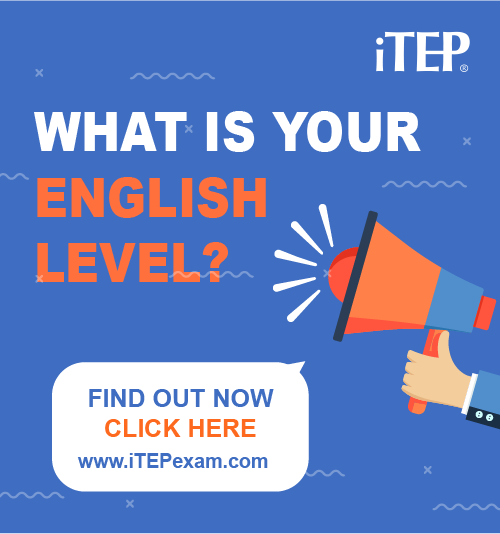 Post Ebaby! lessons on your blog: