Quote
1. Quote
- Listen to the quote and guess what the slang means.
"I just think that dancing is fun… It's incredibly, incredibly entertaining to watch. It's struck a chord."

Ne-Yo talking about his role in Save the Last Dance 2, which aired on MTV.
Definition
1. Definition
- Study the definition.
caused a response; was easy to relate to; resonated
2. Use
- Learn how the slang is used.
When Ne-Yo is talking about dancing, he is saying that dancing is something that feels right to him. He feels like dancing is a part of who he is, and a part of who he should be.

When we discover something we are naturally good at, or find something we feel passionate about we can say it struck a chord. For example, if you see a documentary about global warming that motivates you to volunteer for Greenpeace, you could say that the documentary struck a chord. It moved you. It made you realize you were passionate about the environment.

You can also use this expression to say that you can relate to something or someone. If you meet someone who has had a similar childhood to yours, that person's childhood stories may "strike a chord" with you. You can relate to that person.

Sometimes people use this expression to say that they like something. If you like Green Day, you could say, "Green Day's song American Idiot really struck a chord with me."
Examples
1. Examples
- Hear some example sentences.
"The lyrics to that song really struck a chord with me. I know exactly what he means."
"That movie really struck a chord with me. The story reminded me of my childhood. I totally started crying!"
""
"Ever since I was a kid, I've wanted to be a writer. Writing has always struck a chord with me."
Winners
1. Winners
- See who guessed the slang definition correctly.
The iTEP® test
Sponsored by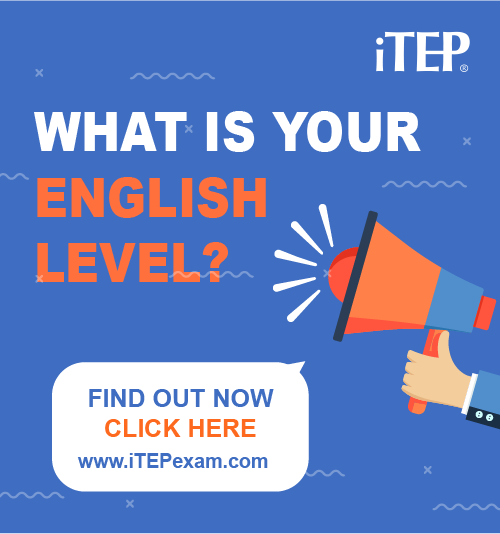 Post Ebaby! lessons on your blog: