Intro
1. Learn Vocabulary
- Learn some new vocabulary before you start the lesson.
2. Read and Prepare
- Read the introduction and prepare to hear the audio.
Last week, Jason interviewed an NBA player for a lesson you'll see next week. He went to the Portland Trail Blazers' practice facility to talk to Nicolas Batum, a star player from France.

The interview was going well, so Jason thought he'd ask Nicolas to demonstrate a slam dunk. He said yes, so Jason stripped down to the English, baby! athletic uniform that you'll remember from the Olympics to play a little basketball with Nicolas.

All the other reporters and players in the room stopped what they were doing and stared. Then the Blazers staff said it would not be OK for Nicolas to dunk on Jason since it hadn't been agreed on ahead of time.

Later that day, John Canzano started talking about what happened at the practice facility on his show on 95.5 The Game. So Jason called in and talked to him.
Dialog
1. Listen and Read
- Listen to the audio and read the dialog at the same time.
2. Study
- Read the dialog again to see how the vocab words are used.
| | |
| --- | --- |
| Canzano | |
Canzano: The guy who was in the goofy outfit at the Blazers' practice facility, Jason, is on the phone now. I want to bring him on. Hey Jason?

Jason: Hey.

Canzano: Are you still in that outfit?

Jason: I do still have the socks on because I forgot to bring other socks to work today.

Canzano: Alright. Tell our listeners what was going on. And you're with englishbaby.com, but what were you guys out there trying to do at the Blazers' practice facility?

Jason: Well, we are a website that helps people learn English through conversational English and we sometimes get celebrity guests to help give an English lesson and so we were down there with Nicolas who was telling us how he learned English and telling us the meaning of "slam dunk" for our members. We have a lot of users in France who probably already know who he is. And then we were going to have him dunk on us only if it seemed to be going well. We'd never interviewed a Trail Blazer before. We were just going to play it by ear. Nicolas seemed to be in a good mood, you know, he said he'd be up for it, but it turned out to be a big no-no and we feel really bad that we didn't ask permission ahead of time.

Canzano: You know what though, I think the Blazers were being kind of petty about that too. I think it was a nice distraction for everybody because the mood there was very heavy. I don't know if you noticed that. You're not used to being at the practice facility, but the mood was pretty heavy. There was this big, serious conversation going on, then all of a sudden you start undressing, and how did you pick that attire? It's a little Woody Harrelson, White Men Can't Jump.

Jason: That's right. Well, we took a trip to the Olympics, sent a small team there to make English lessons in Beijing, and that was our Olympic team uniform, so we would sort of challenge people on the street to different athletic competitions wearing those outfits.

Canzano: Oh that is tremendous. And so, are you guys…Are you going to make another run of it, I mean, the Blazers, they shot you down. You guys felt bad. Your camera man said to me, "Hey, you know, could you put in a good word for us? I think they're mad at us." It ranked, we were talking about it after, probably a top five moment in goofy media-relations moments at the Blazers' practice facility.

Jason: Great. We're gonna try it again. We got enough video today from the conversation we had with Nicolas to do a lesson out of that, and if the Blazers will have us back, we'd love to come back and do something with Rudy sometime or Sergio.

Canzano: Alright, that's Jason. See? A light moment. That's what we all sort of need today.
Grammar Point
Go Super to learn "Past Progressive Tense" from this lesson
Quizzes
Go Super to take Quiz
Lesson MP3
Go Super to download full lesson MP3
The iTEP® test
Sponsored by
Discussion
John Canzano thinks Jason's outfit is really funny, so Jason explains that it was the Ebaby! Olympic uniform. Canzano also says that the mood at the practice facility was very serious, so it would have been nice to laugh at Jason getting dunked on by Nicolas Batum. Even without the dunk, it was one of the funniest moments Canzano has ever seen at a Blazers practice. Jason says he'd like to interview one of the Spanish members of the Blazers if he can.

Have you ever called in to a radio show? What did you talk about? Can you think of a time when something goofy happened to break up a serious mood?
Comments
China
China
Brazil
Ukraine
China
United States
India
India
China
China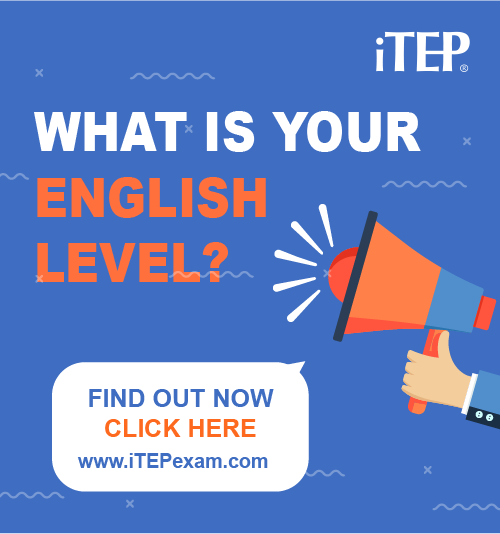 Post Ebaby! lessons on your blog: