Intro
1. Learn Vocabulary
- Learn some new vocabulary before you start the lesson.
Go Super to Listen
2. Read and Prepare
- Read the introduction and prepare to hear the audio.
Go Super to Listen
After working on the new Girl Talk album for two years, late one night Gregg Gillis posted it on the Internet and went to bed. When he woke up, his website was broken because too many people wanted to download the album.

His music had become very popular for the unique way it mixes together hundreds of songs. But it was more popular than Gregg realized. It's amazing it was so popular so quickly because he didn't even tell anyone the album was coming out. It came out of the blue. When something comes out of the blue, it means you don't expect it.

We met up with Gregg before a recent Girl Talk concert to talk about how he released his latest album, All Day.
在新专辑上投入了两年时间后的一个深夜,格雷格·吉利斯将其作品发布到网上,便上床睡觉了。当他醒来时,发现他的网站崩溃了,因为希望下载这个专辑的人太多了。
他以独特的方式将数百首歌曲混合在一起制作自己的音乐,之前已经大受乐迷的追捧。但是,格雷格还是没有想到自己竟有如此受欢迎。他甚至没告诉过任何人专辑已经制作完成,结果却能够如此迅速流行,很是令人称奇。可真称得上是突如其来。当某种东西突如其来时,意思是它完全出乎你的意料。
在最近一场 Girl Talk 音乐会前我们见到了格雷格,询问他如何发行最新专辑《All Day》
3. Watch
- Watch the video without reading the dialog.
Dialog
1. Listen and Read
- Listen to the audio and read the dialog at the same time.
2. Study
- Read the dialog again to see how the vocab words are used.
| | |
| --- | --- |
| | Gregg |
Jason: Alright, welcome to English, baby! I am Jason here with Gregg Gillis, better known as Girl Talk. How are you today?

Gregg: Good. How are you?

Jason: I'm good. Your newest album, All Day, kind of came out of the blue. Can you tell us about how you released that album?

Gregg: Yeah, it was the sort of thing where I had been working on it for two years, but I wanted it to be a surprise to the fans, so I didn't tell anyone about the release date and I pretty much just waited until I was done and feeling comfortable with the album, and then I just put it out there. We just uploaded it to the Internet without really telling anybody.

Jason: So you wanted it to be a surprise?

Gregg: Yeah, I didn't really tell anyone, and I thought that would generate excitement. No lead-in, no advertising, no pushing it upon anybody. It would just exist, and I thought the fans would be excited by that.

Jason: That's pretty much the definition of "out of the blue," like no warning. Where do you think that phrase comes from?

Gregg: Does it come from…I don't know, maybe "out of the blue" could reference the weather or something, like that rain came out of the blue.

Jason: Yeah, yeah.

Gregg: I wasn't expecting it to rain today.

Jason: Gotcha. When you're creating your music, the ways that the songs are going to fit together, does that just come to you out of the blue, or is that something that's like a problem that you think through?

Gregg: I would say that it's the opposite of "out of the blue." Because I would say, for a lot of musicians, I think "out of the blue" would be it being intuitive, something that just comes to you, just an idea that just pops in your head. Whereas, I think when I'm making music, it's more of a process, more of a scientific sort of thing, something that's meticulous, and worked over, and all the details are laid out. It doesn't pop in my head. It slowly is worked up over time.

Jason: Sweet, man, can I get you to high five and say, "English, baby!"?

Gregg: English, baby!

Jason: Sweet!
Grammar Point
Go Super to learn "Past Perfect Progressive" from this lesson
Quizzes
Go Super to take Quiz
Lesson MP3
Go Super to download full lesson MP3
The iTEP® test
Sponsored by
Discussion
Go Super to Listen
Gregg says he wanted his new album to be a surprise. He wanted it to come out of the blue, so he didn't tell anyone that he planned to release it.

Imagine the sky is clear and blue and then suddenly, it starts raining. That's what it's like when something comes out of the blue. You don't see it coming at all.

For some people, music comes out of the blue. They will be playing an instrument and then suddenly have an idea for a song. They didn't think about it. It just happened. Gregg is the opposite. When he is making music, he thinks about it carefully and plans every detail. For him, inspiration does not come out of the blue.

Do you like surprises?

See part two of this interview: Sample. Listen to Jason and Ella talk about Girl Talk on our blog. Download Girl Talk's latest album for free here.
Comments
Saudi Arabia
Iran, Islamic Republic Of
Iran, Islamic Republic Of
Germany
Italy
China
Iran, Islamic Republic Of
Brazil
Viet Nam
India
Australia
Tanzania, United Republic Of
China
Pakistan
China
United States
Egypt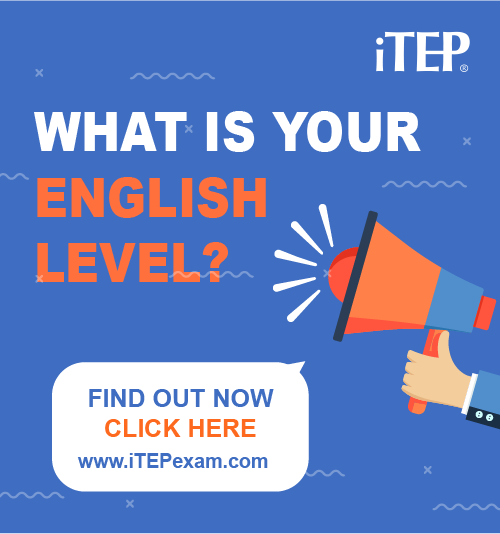 Post Ebaby! lessons on your blog: