Quote
1. Quote
- Listen to the quote and guess what the slang means.
Go Super to Listen
"A lot of actors are saddled with insecurities, and I'm no exception."

- Captain America star Chris Evans. (Us Weekly)
"很多演员都有一种不安全感,我也不例外。"
—《美国队长》主演克里斯·埃文斯 (Chris Evans)。(《美国周刊》)
Definition
1. Definition
- Study the definition.
Go Super to Listen
burden somebody; give someone something they might not want
2. Use
- Learn how the slang is used.
Go Super to Listen
Before you can ride a horse, you have to put a saddle on it. But a horse that has never been ridden on won't appreciate having a saddle on its back. It will be a burden that the horse won't like.

In the same way, when you saddle someone with something, you place an unwanted burden on them. Someone who is saddled with something is weighed down by a responsibility or concern that he wishes he didn't have to bear.

Chris Evans says that actors are saddled with a lot of insecurities. They might seem like they have perfect lives because they are wealthy, attractive, and famous. But they have their own burdens to bear, just like anybody else.

Chris is the star of the new comic book movie Captain America. He plays a superhero who fights the Nazis in World War II. If you think about it, superheroes are saddled with a lot, too. They might not always want to have the responsibility of saving the world. They might feel like they are saddled with powers that make it impossible for them to live a normal life. But without superheroes and actors, we'd all be saddled with more boring lives.

What are you saddled with right now?
Examples
1. Examples
- Hear some example sentences.
Go Super to Listen
"I can't believe my mom saddled me with watching my brother this weekend."
"Carla is saddled with a lot of responsibility as a single parent."
"I don't want to saddle you with a bunch of chores, but we really need to clean the house and take care of the garden today."
Winners
1. Winners
- See who guessed the slang definition correctly.
The iTEP® test
Sponsored by
Comments
Germany
Philippines
Saudi Arabia
Saudi Arabia
China
Egypt
Malaysia
Peru
Sudan
China
China
United States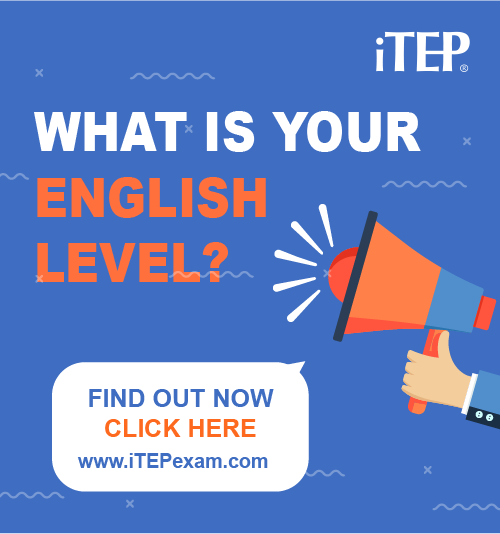 Post Ebaby! lessons on your blog: