Intro
1. Learn Vocabulary
- Learn some new vocabulary before you start the lesson.
Go Super to Listen
2. Read and Prepare
- Read the introduction and prepare to hear the audio.
Go Super to Listen
Just because you have a successful business, doesn't mean you know very much about banking. Since many entrepreneurs are not bankers, MergerTech helps young technology companies grow and be bought by larger companies at the right time and for the right price.

After successfully selling their software company, Nitin Khanna and his brother Karan realized they had learned a lot from the experience and could help others with the acquisition process. They founded MergerTech and have now facilitated the sale of more than 100 companies.

MergerTech specializes in moving quickly and making sure their clients are certain they got as much money as possible. Nitin's work won him the Catalyst Award from TechAmerica this year. We recently met with Nitin in his 36th floor office to learn about investment banking and the English vocabulary that goes with it.
即便你事业成功,也并不意味着你非常了解银行业。因为多数企业家不是银行家,MergerTech 帮助创办不久的技术公司成长,并在适当时间、以合适的价格出售给更大的公司。

尼廷·卡纳 (Nitin Khana) 和他的弟弟卡兰 (Karan) 在成功出售自己的软件公司后,他们意识到,自己从此次出售中学到了很多东西,并能够帮助其他公司处理收购事宜。他们成立了 MergerTech,现在已经促成 100 多家公司成功出售。

MergerTech 擅长于快速决策并确保客户可以尽可能多地从公司出售中受益。尼廷最近刚刚荣获 TechAmerica 基金会颁发的促进奖 (Catalyst Award)。近日,我们在其位于 36 层的办公室见到了尼廷本人,向他了解投资银行业并学习了相关英语词汇。
3. Watch
- Watch the video without reading the dialog.
Dialog
1. Listen and Read
- Listen to the audio and read the dialog at the same time.
2. Study
- Read the dialog again to see how the vocab words are used.
| | |
| --- | --- |
| | Nitin |
Jason: This is business English on English, baby! I am Jason here at MergerTech with CEO Nitin Khanna. Can you tell us about what your company does?

Nitin: MergerTech's an investment bank. We call it, "by technology entrepreneurs for technology entrepreneurs," and really what it means is, we help founders and entrepreneurs of start-up technology companies sell their companies for the maximum price possible.

Jason: What is a merger?

Nitin: Merger is simply two companies that decide to get together and exchange their stock for each other. So if I have a company and you have a company and it makes sense for us to get together, that's called a merger and we typically exchange stock and no cash is exchanged.

Jason: What is an acquisition?

Nitin: An acquisition is usually a larger company buying a smaller company. In this case, typically stock and cash is exchanged for the company that is being bought, so there's clearly a buyer and a company that's bought.

Jason: What is a valuation?

Nitin: A valuation is what we believe a company is worth based on other transactions that have happened in the space. So other people have bought and sold companies like yours recently, or there are public companies, which have a public price, that we can discount to arrive at a value of your company.

Jason: What does it mean to raise capital?

Nitin: It is clearly just the money and who put it in. So there's lots of things that come from capital. When a company starts out, it needs money to start the firm. It can be a services firm. It can need as little as a thousand dollars. "I need to buy a laptop. I'm a programmer for hire." That's still a company. Now, most companies don't get by on that little amount of capital, right? So most companies are creating larger products and services and clearly need money to hire people, for furnature, for equipment, to pay salaries. They need to raise more capital. That's where, when you hear the word "raising capital," it comes from. Typically the entrepreneur doesn't have that amount of money.

Jason: Well, thanks so much for talking with us. That's really great stuff.

Nitin: It's my pleasure. English, baby!
Grammar Point
Go Super to learn "Passive Voice" from this lesson
Quizzes
Go Super to take Quiz
Lesson MP3
Go Super to download full lesson MP3
The iTEP® test
Sponsored by
Discussion
Go Super to Listen
Nitin's company, MergerTech, helps entrepreneurs sell their companies to larger companies. This process is called acquisition.

Another part of investment banking is mergers. This is when two companies become one by exchanging stock.

Before a company can be bought, there needs to be a valuation to figure out how much it is worth, except for public companies, which have a public price.

Nitin sold his own software company, so he specializes in helping other technology start-ups. What kind of company would you like to start? How would you raise capital?
Comments
Brazil
Yemen
Japan
Yemen
Japan
Yemen
Japan
Mexico
Ukraine
Yemen
Japan
Yemen
Iran, Islamic Republic Of
Japan
Yemen
Japan
Yemen
Japan
France
Iceland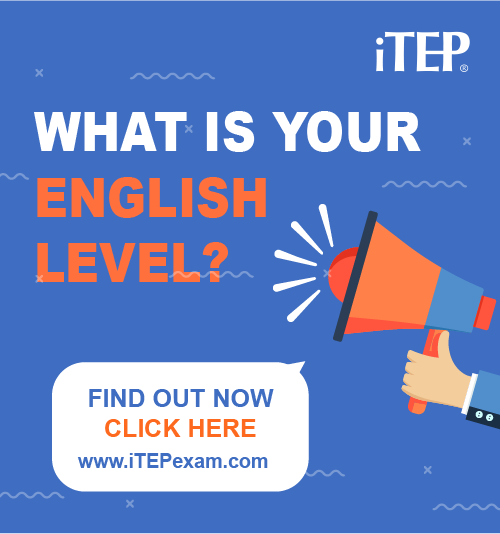 Post Ebaby! lessons on your blog: