Intro
1. Learn Vocabulary
- Learn some new vocabulary before you start the lesson.
Go Super to Listen
2. Read and Prepare
- Read the introduction and prepare to hear the audio.
Go Super to Listen
Flying through the air at high speeds in a giant machine is pretty crazy when you think about it. Air travel is kind of a miracle. But the details of flying on a plane are silly and annoying. You have to arrive early and check your luggage, take off your shoes and go through security, sit in a cramped seat and eat tiny bags of peanuts.

Worse yet, your flight can be late and you can spend hours in the airport. Other than the fact that you can cover thousands of miles in a matter hours, air travel isn't usually a great experience. Of course, if you have enough money for first class, things are considerably better. But no amount of luxury can fix a fear of flying!

Greta recently took a very long flight. Listen to her discuss the life of a coach passenger with Sara in this travel English lesson.
细想一下,会觉得乘坐巨型飞机在空中快速飞行很疯狂。空中旅行就是一个奇迹。但事实上,乘坐飞机非常无聊和枯燥。必须早早到达机场,托运行李,脱掉鞋通过安检,然后坐在狭窄的座椅上吃小包花生。

更糟糕的是,飞机可能晚点,可能会在机场度过数小时。除了可以在几小时内穿越数千英里之外,空中旅行的体验通常并不美妙。当然,如果您有钱购买头等舱,情况要好很多。但无论多豪华,都不能消除飞行的恐惧!

格里塔最近进行了一次长途旅行。在本节旅行英语课中,听听她与萨拉谈论经济舱旅客的生活。
Dialog
1. Listen and Read
- Listen to the audio and read the dialog at the same time.
2. Study
- Read the dialog again to see how the vocab words are used.
Greta: I love the fact that air travel gets you to amazing places. I don't particularly enjoy the actual experience of being on a plane.

Sara: How come?

Greta: You know, if you're going for a two-hour trip it's one thing, but in a couple of weeks I'm going to Greece, and it will take me about 48 hours with my connections to get to Greece. I'm really not looking forward to spending that long in airports and on planes.

Sara: Do you get scared?

Greta: No. I know all of the statistics, that traveling in a plane is safer than traveling in a car, so I don't really get scared. It's just uncomfortable.

Sara: Yeah. Do you get kind of claustrophobic or something?

Greta: Yeah, I get claustrophobic. I hate the whole thing at the airport of having to take all of your liquids out and pull your laptop out. It's just such a hassle.

Sara: Isn't there something kind of nice, though, about just getting to sit back, then the flight attendant comes down the row and you can have some ginger ale and everything like that?

Greta: I think it's nice if you're not sitting back for a really long time, and I think it's probably lovely if you travel in first class and you have all that space and you can just relax and sort of enjoy the trip, but coach is a different experience.

Sara: I agree.

Greta: The one thing I have learned though is to keep your luggage to a minimum. If you can only do carry-ons your travel experience will be much better.

Sara: Cool! I'm going to take your tip next time I travel.

Greta: Good.
Grammar Point
Go Super to learn "First Conditional" from this lesson
Quizzes
Go Super to take Quiz
Lesson MP3
Go Super to download full lesson MP3
The iTEP® test
Sponsored by
Discussion
Go Super to Listen
Soon, Greta will take a 48-hour plane trip to Greece. She is glad that airplanes exist so that she can get around the world so fast, but she finds the experience of flying to be kind of annoying.

Sara doesn't mind flying too much. After you check your bags and then take your carry-on items through security, you can sit back and enjoy the flight. That is, if your seat isn't too cramped.

Both Sara and Greta agree that flying first class would be great. For now, though, they'll be stuck in coach.

What is your favorite and least favorite thing about flying?
Comments
Morocco
Poland
Iran, Islamic Republic Of
Hong Kong
United States
Saudi Arabia
South Korea
Saudi Arabia
Germany
Pakistan
Pakistan
South Korea
Turkey
Argentina
Thailand
Egypt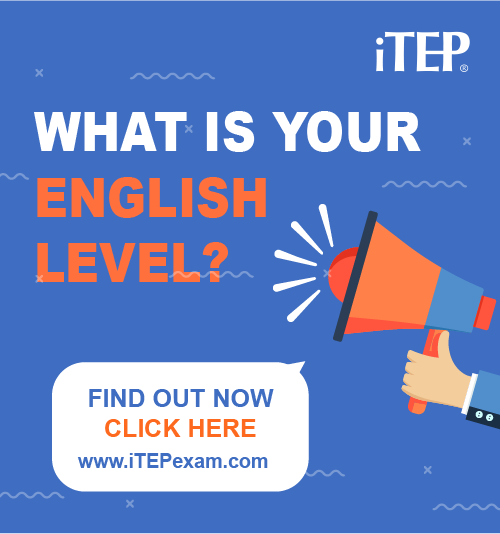 Post Ebaby! lessons on your blog: