Quote
1. Quote
- Listen to the quote and guess what the slang means.
Go Super to Listen
I never publicly talk bad about people…. I'm being honest. I'm a fan. I like [Taylor Swift's] music. There was no shade.
—Kim Kardashian, speaking about her feud with Taylor Swift (E! News)
Definition
1. Definition
- Study the definition.
Go Super to Listen
disrespect
2. Use
- Learn how the slang is used.
Go Super to Listen
Do you know anyone who just isn't very nice? Maybe, you know someone who is straight-up rude! For example, you might have a relative who always comments on your weight, or you might have a friend who makes fun of your clothes. Perhaps, a co-worker talks about you behind your back. How do you react when people are rude to you? Sometimes, it can be hard to stay calm when someone is throwing shade!

The word shade means disrespect. If someone shades you or throws shade at you, they are disrespectful to you. Maybe, they make a mean comment about your appearance, or perhaps, they talk badly about you to a friend. Recently, Kim Kardashian and Taylor Swift got into a fight about a song that Kim's husband, Kanye West, wrote. Kim Kardashian criticized Taylor Swift in the media, but she says that she was not throwing shade. She was just telling the truth.

Do you ever throw shade?
Examples
1. Examples
- Hear some example sentences.
Go Super to Listen
"No shade, but I don't like your shoes."
"She said I looked good for my age.... Was she just throwing shade at me?"
"I'm not friends with her anymore because she throws a lot of shade."
Winners
1. Winners
- See who guessed the slang definition correctly.
The iTEP® test
Sponsored by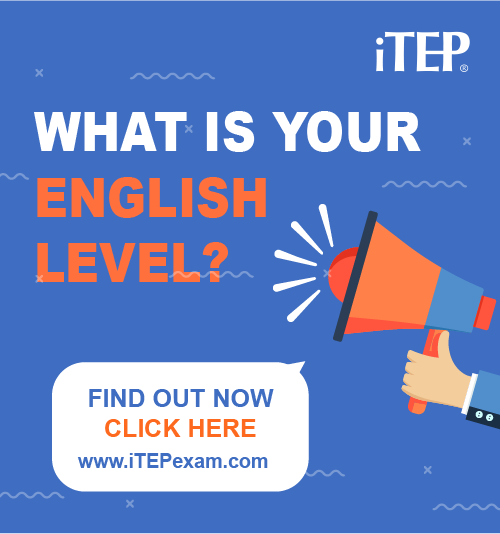 Post Ebaby! lessons on your blog: