Intro
1. Learn Vocabulary
- Learn some new vocabulary before you start the lesson.
2. Read and Prepare
- Read the introduction and prepare to hear the audio.
Plot: Aliens see an American TV show about people who fight battles in space. The aliens think that the story is true and that the actors are really good fighters, so they hire them to fight a battle. The mistake turns out OK as the actors do a great job acting, and turn into real space heros.
Clip: In this scene, the actors are being led into a trap where they will be sucked into space and die. Jason (Tim Allen) and Alex (Alan Rickman) make a plan to fake a fight and confuse the guards. Then Fred (Tony Shalhoub) turns the tables and sends the aliens out to space.
Dialog
1. Study
- Read the dialog again to see how the vocab words are used.
| | | |
| --- | --- | --- |
| Alex | | Fred |
Alex: Where's the happy ending Jason? "Never give up? Never Surrender."
Jason: Maybe it's about time you just backed off you fin-headed monstrosity!
Alex: You what?!
Jason: You're starting to act like you did in episode 17, you scene-stealing hack!
Alex: Ooooh right! Well, how does it feel Jason? Was it worth it? You murdered us all!
Jason: Shut up!
Alex: Hundreds to die just because of you!
Jason: I told you to shut up!
Alex: Hundreds to die just because you want to play a big commander you raving egomaniac!
Jason: Well, I'll see you in hell won't I?
(They fight. As they are fighting, Jason swings a metal bar at Alex. Alex ducks and Jason hits one guard. Another guard points a gun at Jason)
Alex: Look out, Jason!
Jason: Get the gun! (Alex tackles the guard, and the gun flies across the room. They jump out of the room, close the door and the two guards are sucked into space)
Fred: Sorry, the door was a little sticky. Did you see that? I'll get one of my boys up here with a can of WD-40 on it. (Laughter)
Alex: "Scene-stealing Hack?"
Jason: "Raving egomaniac?"
Lesson MP3
Go Super to download full lesson MP3
The iTEP® test
Sponsored by
Discussion
Listen to how their voices change during the argument. At first Alex is sad and gloomy. When Jason insults him, he becomes defensive. But then he understands the trick and starts playing along by pretending to insult Jason back. After they get rid of the guards, they start arguing for real. If you like shows like Star Trek, Babylon 5, Voyager or other Sci-fi shows, you'll like this movie. There is some parody of those shows, but it is mostly fresh and original. If you have never watched these TV shows, you might have trouble understanding some of the jokes. But, it's still a funny, exciting movie that anyone can enjoy. I'd give it a 7. By the way, if you are a fan of Star Trek, I recommend "Trekkies." Have you seen this movie and you want to share your opinion? Or maybe you have seen another movie recently you want to talk about? Well, come to the "Movie Madness" message board and tell us about it! From the front row, Señior Movie Snob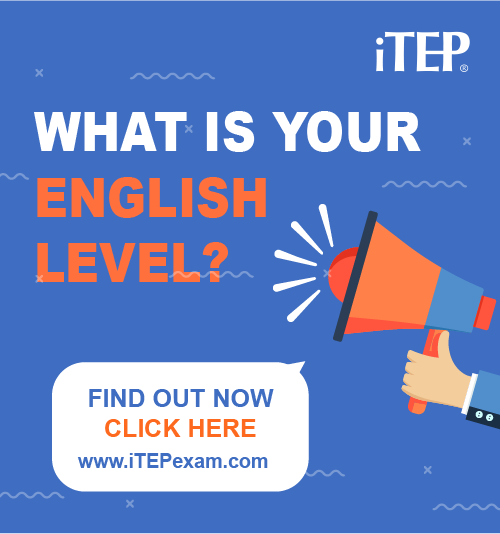 Post Ebaby! lessons on your blog: