Intro
1. Learn Vocabulary
- Learn some new vocabulary before you start the lesson.
2. Read and Prepare
- Read the introduction and prepare to hear the audio.
Do you like watching movies that… make you sweat, jump, scream, or keep you up at night. Halloween is the time of the year where scary movies hit the theatres. Find out about Joe and Miguel's favorite horror movies.
Dialog
1. Listen and Read
- Listen to the audio and read the dialog at the same time.
2. Study
- Read the dialog again to see how the vocab words are used.
Miguel: Dude, do you like scary movies?
Joe: Oh yeah! I'm a huge scary movie buff!
Miguel: Oh really? A buff huh? So what are some of your favorites?
Joe: All the Halloween movies. Halloween I, II, III, IV_, and *V_. _Freddy Krueger. I really like Freddy Krueger a lot. That guy is scary.
Miguel: Which which Freddy Krueger movie did you like the most?
Joe: I can't remember the name of it, but it's the one where he jumps out of the ground.
Miguel: At like that pool party?
Joe: Exactly!
Miguel: That's, that's the second one. That's definitely the scariest one.
Joe: What about you? What's your favorite? Or some of your favorites?
Miguel: Well I used to be a big fan of, uh, the Friday The Thirteenth series, but that
was when I was a kid. Now those movies seem kind of stupid to me
cuz
they're real simple. I used to like those slasher flicks a lot, but once I got older I got more into the classics like
Psycho
, some of those other Hitchcock movies, you know. Like
The Birds
, have you seen that? That's really scary.
Joe: Oh yeah The Birds. That is a classic scary movie. I remember seeing that late night, one night and I was so freaked out, I almost jumped out of my skin.
Miguel: What do you think about the whole *Scream series? Did you get into that at all?
Joe: Uh yeah. I like those movies too cuz the, the whole costume that the, that the guy had on with the ghost face, you know, it was crazy.
Miguel: The first one I thought was really good, but after that, I think it kinda went downhill.
Quizzes
Go Super to take Quiz
Lesson MP3
Go Super to download full lesson MP3
The iTEP® test
Sponsored by
Discussion
I agree with Miguel. Alfred Hitchock movies are really scary. His movies have intelligent plots with fascinating characters that always seem to get involved with murder and madness. Psycho and The Birds are pretty freaky movies. I think Psycho is scarier, especially the last few scenes. It's just so creepy to think that his mother's skeleton is in the basement of a huge, scary house.
In general, I really don't watch scary movies. I'm kind of a wimp when it comes to watching the latest haunted house films. I used to dread going over to some of my friends' houses to spend the night because they would want to watch the Halloween movies or Poltergeist or something I knew would scare me. Do you guys like scary movies, or are you like me and just try to avoid them if you can? I'd love to chat with you about it on the "Movie Madness" message board. Have a Happy Halloween and I'll see you next week.
Nedra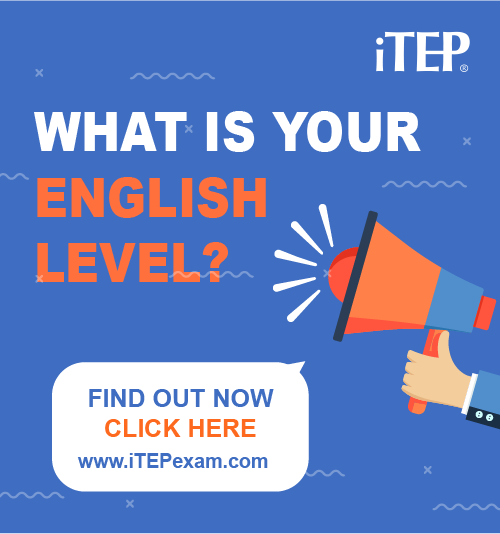 Post Ebaby! lessons on your blog: