Quote
1. Quote
- Listen to the quote and guess what the slang means.
"I had a chance to look at the revised script and jump on board."
—Michael Douglas, talking about his role in the movie Traffic
Definition
1. Definition
- Study the definition.
commit, join, decide to be a part of something
[ As if jumping on board the deck of a ship to join the crew. ]
2. Use
- Learn how the slang is used.
"Jump on board" is most often used in situations where a tough decision is necessary. For example, if you can't decide whether or not to do something, your friends might try to convince you to "jump on board." You probably wouldn't use this expression if you're trying to decide between going to a party or to the movies, but you would if you're trying to decide between traveling to the U.S. or Australia.
Examples
1. Examples
- Hear some example sentences.
""I didn't think I could speak English well enough to travel in the United States, but when two of my friends wanted to vacation there, I decided to jump on board.""
""My girlfriend really likes to ride horses, so I kinda had to jump on board and learn all about them.""
""Kathy is really excited about working with us. I'm sure she'll jump on board and become a part of the team.""
""Don't worry about being prepared. Just jump on board and help us.""
Winners
1. Winners
- See who guessed the slang definition correctly.
I think that this expression must means something like
accept the risk and do it.
by MulderC (Spain)
Jumping on board means to have instant interest or to be captivated by those things someone's looking at.
by Ji-Hee (Missouri)
I believe that "jump on board" here means to join in a project.
by F. Galian (Spain)
It means : join the team and start working on it. As if you were on (board of) a boat with the crew.
by Celias (Santos, SP, Brazil)
To jump on board may means give some advice,or participate in some activity.
by King Cricket
It means that the actor likes the role so much that he cannot wait to take it.
by Gou
The iTEP® test
Sponsored by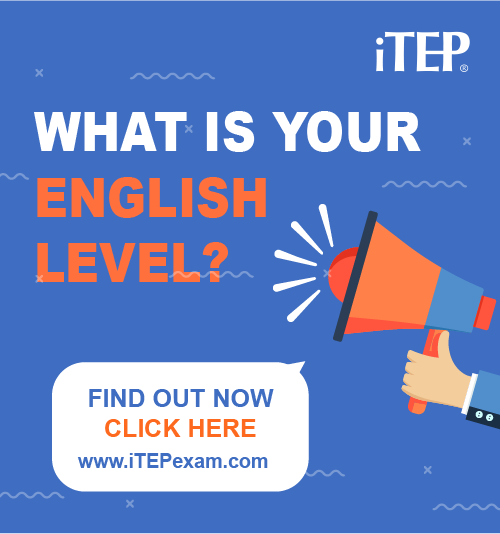 Post Ebaby! lessons on your blog: