Quote
1. Quote
- Listen to the quote and guess what the slang means.
"When I did read the script, it was very funny, and to be with Will and the whole crew was a blast. I think the nice thing about the film is that my mother laughed, my kids laughed, my friends laughed."
- James Caan, actor and star of the movie Elf, talking about working on the film with Will Ferrell.
Definition
1. Definition
- Study the definition.
a very good time, a fun experience, an exciting experience, a great deal of fun
2. Use
- Learn how the slang is used.
You can use "a blast" to describe anything that you really enjoy doing. For example, watching a really good movie could be "a blast," or playing a sport could be "a blast." It doesn't really matter what it is – if you like doing it, it's "a blast!"
Examples
1. Examples
- Hear some example sentences.
""Thanksgiving was a blast because all of my cousins, nephews and nieces came in from out of town. I had a great time hanging out with them.""
""Going out dancing on Friday night is going to be a blast! I can't wait!""
""My trip to Las Vegas was a blast. I won about $200!!!""
""Snowboarding is always a blast. I wish I could go every weekend.""
Winners
1. Winners
- See who guessed the slang definition correctly.
A blast means a great time, a great deal of fun. For example, Tonight's party gonna be a blast.
by Sherry (Shenzhen, China)
to be a blast means to be a lot of fun, hilarious, amusing, to make people laugh.
by Júlia (Barcelona, Spain)
amazing, sensational, a real hit
by Marcelo (Buenos Aires, Argentina)
It's gonna be great, awesome, chilling!
by Tero (JALES, Brazil)
Having a great time!
by Asad (Karachi, Pakistan)
a blast means something very funny, that you enjoy a lot.
by paola (Pasto, Colombia)
It means that a highly exciting experience. In the example sentence, it means an outstanding team with infinite inherence.
by Major (Dalian, China)
a blast, i think its like a super fun situation!
by selene (Guadalajara, Mexico)
I guess it means an amazing experience with a lot of joy and happy memory
by Jack (Hong Kong, China)
something amazing
by susy (Caracas, Venezuela)
Somethin' that is interesting and hilarious.
by Sunny (GZ, China)
It means the most interesting and funny thing.
by Fanny (Kaohsiung, Taiwan)
wonderful
by Patricia (São Paulo, Brazil)
make u laugh all the day! hilarious
by Bina (Kathmandu, Nepal)
"A blast" is something very funny, very nice.
by Carlos Henrique (Goiânia, Go)
very funny, a great success
by Gang (Shenzhen, China)
something funny that make a lot of people laugh loudly together
by hongbo (Yantai, CHINA)
burst in laughter
by Yak (Beijing, China)
all burat into laughter
by mimi (Tianjin, China)
surprising, something that would blows us away
by Clécio (Guarulhos, Brazil)
Enthusiastic with something or some situation
by Edson (Mogi Guaçu, Brazil)
to use when you have something joke or event that you ting it impossible you can use this word
by worayoot (Bangkok, Thailand)
"a blast" means to have a strong and full energy and to rush in doing someting.
by Dana (Dubai, UAE)
The iTEP® test
Sponsored by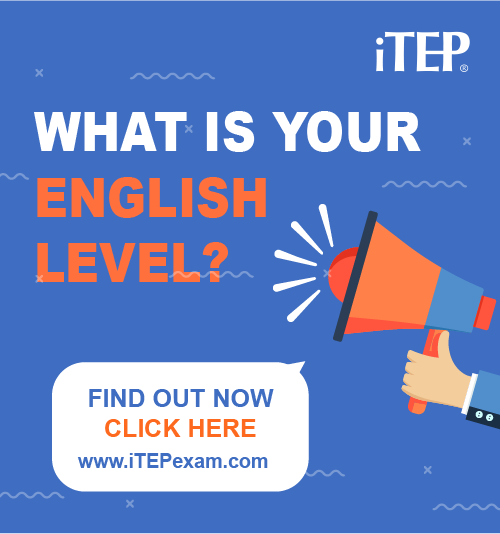 Post Ebaby! lessons on your blog: