Intro
1. Learn Vocabulary
- Learn some new vocabulary before you start the lesson.
2. Read and Prepare
- Read the introduction and prepare to hear the audio.
A local radio station called last week to do an interview. Pete is the news man. Listen to a short segment of some of the questions he asked John!
Dialog
1. Listen and Read
- Listen to the audio and read the dialog at the same time.
2. Study
- Read the dialog again to see how the vocab words are used.
| | |
| --- | --- |
| Pete | |
Pete: It's 7.17 on News Talk 860, KPAM. In-depth coverage from Portland's largest radio news team. Imagine you're a foreign student studying in this country, trying to figure out the English language. Well, you sort of understand what people are saying, but you just can't comprehend the slang. Well, enter a Web site called English, baby! dot com. It's out of West Linn and it's designed to provide the guidance needed to help foreign students understand English and "real" English. On the line we've got English, baby! dot com President and CEO John Hayden. Good morning, John!
John: Hey, Pete. How you doin'?
Pete: Hey, yeah, fine. Listen, how does this work? I mean, uh, who uses it?
John: Well, basically it's for international students studying English as a Second Language. You know, pretty much all around the world, people, uh, it's mandatory for them to study 5 to 8 years of English out of textbooks and from teachers that can't actually speak native English themselves. And so what happens is they are exposed to movies and music all around the world, you know, American popular culture, and they're not able to relate to it as well as they'd like to.
Pete: So is it, is it just sort of slang and common English, or is it an entire language course?
John: Well, you know, it kind of appears to be slang when you look at it, but it really is just basically authentic English. I mean, all of our lessons… the way we do it is we sit down and have a recording session. We basically just record conversation about things that are happening in our lives, things that are happening… you know, current events in American culture. And then from that dialogue, just naturally, you know, in a one-minute segment, usually there's about 10 to 12 idioms or slang words that naturally pop out.
Pete: All right. Well, John, John Hayden from English, baby! dot com, thanks for being with us. Good luck in the venture!
John: Well, thank you, Pete.
Lesson MP3
Go Super to download full lesson MP3
The iTEP® test
Sponsored by
Discussion
It was fun being on the radio, but as you might notice, I was a little nervous. I wasn't exactly sure about what kinds of questions they were going to ask me, but Pete was a very nice guy with great questions.
The speech is very fast, but it's good for you to practice listening. This is the speed at which normal people speak on the radio. Good luck!
Have you ever been in the newspaper, tv or radio? Tell us about it at the Life Goes On message board!
See you next week!
—John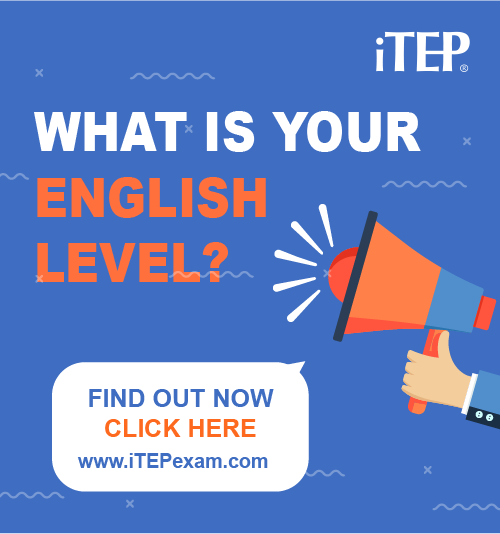 Post Ebaby! lessons on your blog: