Intro
1. Learn Vocabulary
- Learn some new vocabulary before you start the lesson.
2. Read and Prepare
- Read the introduction and prepare to hear the audio.
Hi Friends!
History is certainly an interesting topic. Learning more about the past is a great way to be prepared for the future. There are many ways to learn the history of a people or place. Books are the most common way, but not always the most interesting. Often, the coolest way to learn history is to talk to someone who's been alive for a long time.
Miguel recently got the chance to talk to a family friend who has been alive for over one hundred years. Listen to his conversation with Josh to hear about his experience.
Dialog
1. Listen and Read
- Listen to the audio and read the dialog at the same time.
2. Study
- Read the dialog again to see how the vocab words are used.
Josh: Miguel, did you do anything fun over Memorial Day weekend?
Miguel: Well, I don't know if you'd call it fun, but I actually did, um, meet a hundred and three year-old woman. That was sort of my highlight of the weekend.
Josh: Man, um, a hundred and three? What, what's she like? What does she do?
Miguel: Well, I'll tell ya, she was surprisingly sharp. Like, she could… her hearing was a little bit off, but other than that she seemed like totally normal in terms of her ability to have a conversation.
Josh: That's cool. It's awkward when you don't know if, like, someone just has a… is hard of hearing, or if they actually have problems understanding what you're saying.
Miguel: Right. And she could definitely understand, and she could definitely make some very pointed and, uh, direct comments. She had a lot of ideas about, um, the state of the world and young people's role in it. So, it was, it was kinda weird but it was neat.
Josh: I mean, when you're a hundred and three you've seen everything. I mean, you've lived through World War I and World War II, and, I mean, just so much history and seeing the world change so quickly.
Miguel: Yeah. And her parents were immigrants and they had just moved here and then she was born in 1900, so it's like she's really had that, like, full American experience of coming here to the melting pot, and like, you know, just seeing the whole development of, of the U.S. really.
Josh: That's great. Are you going to get to talk with her again? She sounds like she has a lot of stories to tell.
Miguel: Yeah, I'm hoping to. I mean it's really a resource that you can't, you know, find every day. So I'm hoping that, you know, I'll see her at least every couple months.
Josh: Sounds good.
Quizzes
Go Super to take Quiz
Lesson MP3
Go Super to download full lesson MP3
The iTEP® test
Sponsored by
Discussion
103 is so old! It's amazing that Miguel got the chance to talk to a woman who has experienced so many things. It's great that she was able to carry on like a much younger person.
Parents and grandparents are a great resource. Spending time with them is so valuable. I should go visit my grandmother this weekend!
Have a great week!
Tanis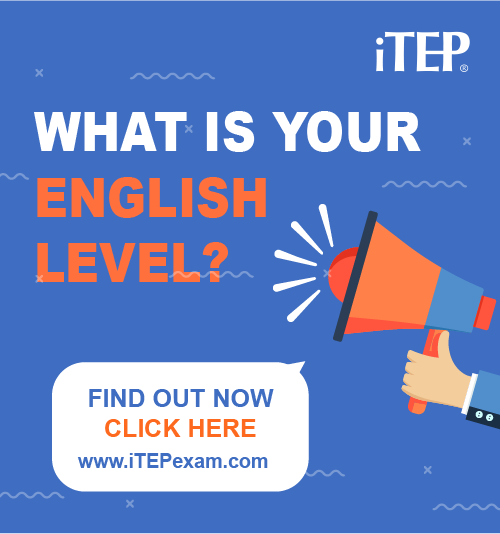 Post Ebaby! lessons on your blog: