Intro
1. Learn Vocabulary
- Learn some new vocabulary before you start the lesson.
2. Read and Prepare
- Read the introduction and prepare to hear the audio.
Most horror movies take place in the dark. But sometimes the daylight is scarier because you can see all the horrible stuff that's happening more clearly.

The new movie The Ruins uses the classic formula of people from the modern world stumbling into something ancient that they don't understand. As four young people sit trapped on some Mayan ruins they have to watch in broad daylight as someone…or something…begins to destroy them.
Dialog
1. Listen and Read
- Listen to the audio and read the dialog at the same time.
2. Study
- Read the dialog again to see how the vocab words are used.
Beren: Have you seen this movie Ruins, my new favorite movie ever?

Jason: It's your favorite movie? It's a horror movie, right?

Beren: Yeah, yeah. It's…I'm trying to think of what it's in the vein of. Basically, do you know the plot? Do you want me to summarize the plot?

Jason: Yeah, I don't know anything about it. I assume it's about some sort of scary ancient Mayan ruins.

Beren: You're correct, but it goes a little deeper than that. So these kids go on vacation in Mexico and a bunch of them want to go…It's like their last weekend there, or whatever, of course…

Jason: Spring break!

Beren: Exactly. So they're about to go home and they have one more day in Mexico so they decide to go see some ruins and these ruins that they're planning on going to…It's a like a tourist group. "Oh, we'll take you to the ruins." It's the typical tourist trap that people get stuck in. And then, as they're about to go, of course a foreigner comes over to them. I think he's British, of course, "I have a map to some other ruins that people aren't allowed to go to. Do you want to go?" And they're like, "Yeah, totally."

Jason: I would do that. Totally.

Beren: I would too. So they go to these ruins and it's actually the… Like, it ends up it's an archaeology dig and so they're going to go out and visit some friends of a friend, like this British guy's sister or brother or something. It's kind of convoluted. Anyway, so they go out to these ruins and they go walk up to the ruins and all of a sudden they're surrounded by Mayans and the Mayans are yelling at them in Mayan, they don't speak Spanish, right?

Jason: Whoa…

Beren: So nobody can understand each other. And they get stuck on the ruins.

Jason: Stuck?

Beren: Uh-huh. Like, once they touch the ruins, the Mayans won't let them back off.

Jason: Whoa.

Beren: Yeah. So you have to spend the rest of the movie trying to figure out why they can't come off the ruins.

Jason: Oh, why the Mayans won't let them come off the ruins?

Beren: Uh-huh.

Jason: Huh. It's actually…It's good though?

Beren: It's really good. It reminded me of Aliens almost.

Jason: Wow.

Beren: Yeah.
Quizzes
Go Super to take Quiz
Lesson MP3
Go Super to download full lesson MP3
The iTEP® test
Sponsored by
Discussion
Beren says that The Ruins is her favorite movie. Jason hasn't seen it, but he guesses that it's about some scary Mayan ruins.

He's right. But there's more to it than that. There's something terribly wrong with the ruins. The Mayans won't let anyone off of them who gets on top. There's something up there that they don't want come down. But what?

When Beren describes the plot of the movie, there are a lot of things common to horror movies, like a good time that's almost over but then goes wrong and a stranger that leads you awry. Can you think of any other common plot elements of horror movies? What makes a movie scary?
Comments
Nigeria
Turkey
Malaysia
United Arab Emirates
Poland
Poland
China
Peru
Peru
Hungary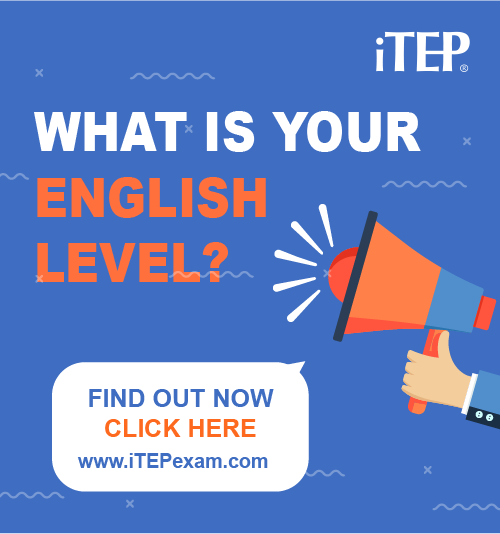 Post Ebaby! lessons on your blog: