Intro
1. Learn Vocabulary
- Learn some new vocabulary before you start the lesson.
2. Read and Prepare
- Read the introduction and prepare to hear the audio.
Heavy metal doesn't have to be hard to listen to. In fact, many would argue that the greatest metal band of all time, Iron Maiden, makes downright beautiful music. It's easy to make out the words as they're sung in an operatic style, and the rhythm section sounds like a powerful horse. The guitars are distorted but clear and precise. The whole package is full of energy.

Iron Maiden has one of the most distinct sounds and looks of any band in history. They imitate no one and no one can fully imitate them. Even after almost three decades of making music, they remain one of the most popular bands in the world. But one particular place in the world loves Iron Maiden more than any other. Listen to Jason and Marni talk about it.
Dialog
1. Listen and Read
- Listen to the audio and read the dialog at the same time.
2. Study
- Read the dialog again to see how the vocab words are used.
Jason: Do you know what the most popular band in South America is?

Marni: Ah, the Ramones?

Jason: Iron Maiden, maybe. I guess the Ramones might be more popular…

Marni: The Ramones are very popular in Argentina. I know that.

Jason: ...but I think their popularity may be [def ]waning[/def] since they can't keep playing.

Marni: Because they're dead.

Jason: But Iron Maiden only gets more and more popular on every tour they play.

Marni: And rightfully so! They're awesome!

Jason: I know!

Marni: "2 Minutes to Midnight"...

Jason: Their music is so simple and corny, but it's amazing.

Marni: It's amazing. His voice, that falsetto.

Jason: Just the talent comes through.

Marni: It does.

Jason: And, I mean, things like guitar harmonies aren't really all that difficult to come up with, it's just major scale kind of stuff, but it just sounds so good!

Marni: It sounds super good and I think worked for them so was they had the icon. They had Eddie and that's just classic. Every kid that I hung out with in grade school had Eddie posters. I don't even know if they loved Maiden or just loved Eddie, but, you know, he's synonymous to me…

Jason: He's so distinct, as is their logo, that font they use. You can't miss that.

Marni: Yeah. It's so good.

Jason: But it's amazing too. They never really had radio play and they still don't have radio play and they get more popular all the time, even in the United States.

Marni: That is really interesting because you think of bands like…I don't know…not that they're similar, but like Metallica or something that weren't so popular with just an underground scene and they got radio play and they got huge and then…

Jason: ...and now it's sort of peaked.

Marni: Exactly.

Jason: But Iron Maiden does not peak. They're still playing gigantic venues. 10,000+. It's just a testament to whatever they're doing right.

Marni: They're doing something right.
Quizzes
Go Super to take Quiz
Lesson MP3
Go Super to download full lesson MP3
The iTEP® test
Sponsored by
Discussion
Marni guesses that the most popular band in South America is the famous founders of fast punk rock, the Ramones. But Jason believes it's Iron Maiden, who still play to giant stadiums there.

Like many people, the perfect, high-pitched vocals define Maiden's sound to Marni. Jason points out that overall their music is relatively simple, but it showcases how talented the members of the group are as musicians.

And Iron Maiden's mascot, Eddie, is as memorable as their music. Eddie is a 39591 that appears on many Iron Maiden album covers and shirts.

Another thing that makes Iron Maiden's success so remarkable is that they do not rely on radio or television to keep them relevant. People just love them.

Is there a band you like that has really distinct artwork or a mascot? Who is more popular in your country, Iron Maiden or the Ramones?
Comments
Germany
United States
Taiwan
Colombia
Portugal
Chile
Brazil
Philippines
China
Brazil
Israel
Brazil
Brazil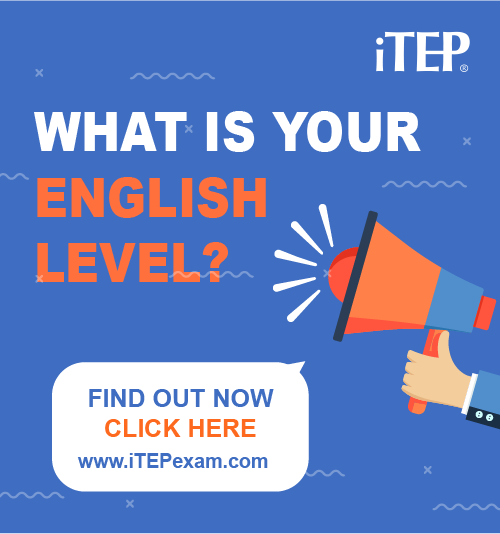 Post Ebaby! lessons on your blog: