Intro
1. Learn Vocabulary
- Learn some new vocabulary before you start the lesson.
2. Read and Prepare
- Read the introduction and prepare to hear the audio.
It's kind of surprising that the Hives achieved big success with their hit song "Hate to Say I Told You So" in the early 2000s. Not because it's not a great garage rock song, but because the Swedes in white ties who played it seemed almost too cool for MTV and the Top 40.

But with songs so energetic and catchy, and shows known for being wild and unpredictable, how could anyone resist the Hives? After paving the way for bands like the Strokes, the Hives did some experimenting with disco beats on 2007's The Black and White Album, while still keeping up the speed and volume of their first three albums.

Since the Hives are about to tour Japan, Jason got on the phone with their guitarist, Nicholaus Arson. He's a pretty relaxed guy…until he gets onstage. The change in him is so big that some people think he has an alter ego. He has at least one known alias—Randy Fitzsimmons, which is the name of a mysterious character who helps the Hives with their songs but has never been seen. Some people think Nicholaus is Randy, but the Hives insist that Nicholaus just uses the alias so he can pick up Randy's checks. Enjoy out this lesson from Nicholaus on alter egos and the term a.k.a..

Listen to the Hives' music on their official website!
Dialog
1. Listen and Read
- Listen to the audio and read the dialog at the same time.
2. Study
- Read the dialog again to see how the vocab words are used.
| | |
| --- | --- |
| | Nicholaus |
Jason: So you guys just took a break from playing shows. How do you relax when you take a few months off like that?

Nicholaus: You come home and you have a hard time sort of winding down.

Jason: Right.

Nicholaus: But then after a while, you sort of get into this more easy-going mode where you can kick back and just do whatever.

Jason: Right on. So you guys weren't working on new material or anything?

Nicholaus: Well, we are, but every once in a while. I think we're working more than we expected to be working. It's what I do when I want to have fun, you know.

Jason: Can I ask you about Japan real quick?

Nicholaus: Yeah, Japan. Yeah, sure.

Jason: Is it different than playing other places? Is there something special about Japan?

Nicholaus: It is a bit different, actually. People aren't drunk at the shows or anything. They go crazy, but it's very…As soon as you stop playing a song, they're quiet to listen to what you're going to say, you know?

Jason: Oh wow.

Nicholaus: But as soon as you start playing a song they go completely nuts, unlike maybe English or Germany or Sweden or any place where people drink a lot, then you're sort of playing to a sounding amoeba. It's just a pack of sweaty people forming into one, falling over and screaming and never being quiet.

Jason: Do you guys like that contrast, being able to play to a calmer audience when you're in Japan?

Nicholaus: I don't know. It's sort of like trying to outrun your shadow. There's a freakiness to it.

Jason: And then I wanted to ask you about Randy Fitzsimmons, the songwriter for the Hives.

Nicholaus: No comment. That's a touchy subject. We've sworn allegiance to him. He wants to remain anonymous.

Jason: But you collect his checks, right, you have, like, an alias of Randy?

Nicholaus: Yeah, yeah.

Jason: And then you guys also have a well-known song, "A.K.A. I.D.I.O.T." and so I was just wondering if you could explain what "A.K.A." means?

Nicholaus: Also known as. You know, people usually think that we have alter egos because we're sometimes very calm offstage and then we're energetic onstage.

Jason: Yeah.

Nicholaus: People usually think that it's an alter ego. But it's not, really. You're the same guy, but that's how you move to music that you like, you know? We don't use alter egos in the band and Randy Fitzsimmons is not an alias for anyone in the band.

Read the entire text of our interview with Nicholaus Arson here.
Grammar Point
Go Super to learn "You're vs. Your" from this lesson
Quizzes
Go Super to take Quiz
Lesson MP3
Go Super to download full lesson MP3
The iTEP® test
Sponsored by
Discussion
The Hives recently took a break from performing. Nicholaus says he did some relaxing but also played some music since playing music is what he does for fun as well as for a living.

Next month the Hives will play in Japan (they're playing in their homeland of Sweden this month. Check out their upcoming tour dates). Nicholaus says that audiences in Japan are less drunk than some other places and listen more carefully to what you have to say.

Then Jason brings up Randy Fitzsimmons, which is something Nicholaus doesn't want to talk about because Randy likes his privacy. But Nicholaus admits that he uses the alias Randy Fitzsimmons, if only to pick up checks for his friend who is shy.

Nicholaus also explains that "a.k.a.," which appears in a famous Hives song, means "also known as." So you could say, "Nicholaus, a.k.a. the Hives guitarist, uses the alias Randy Fitzsimmons." Or also, "Nicholaus, a.k.a. Randy Fitzsimmons according to some people, is a guitarist for the Hives." "A.k.a." usually appears right after a name, so it can't be used anywhere "also known as" could. For instance, you wouldn't say Nicholaus Arson is a.k.a. the guitarist for the Hives.

While some people think that Randy is Nicholaus' alter ego, others think he has an alter ego on stage because, as you can hear, he's very calm on the phone, and seems like a different person when he is being wild at a concert. But he says that's just the way he acts when he hears music he likes.

Do you have an alter ego? What are you also known as?
Comments
Japan
Thailand
China
Azerbaijan
Saudi Arabia
Slovakia
China
Colombia
Georgia
Brazil
Turkey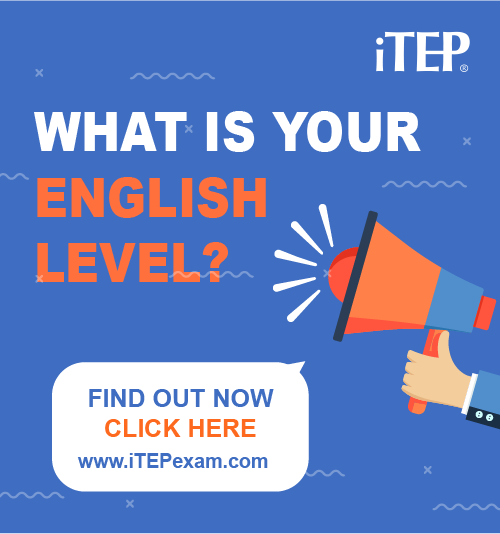 Post Ebaby! lessons on your blog: