Quote
1. Quote
- Listen to the quote and guess what the slang means.
Go Super to Listen
"You just got clocked...with a clock!"

- Mason after smashing a clock on Jason's head.

Can't see the video below? You can watch it here.
2. Video
- Watch the video before learning the definition.
Definition
1. Definition
- Study the definition.
Go Super to Listen
to be hit or punched, usually by surprise
2. Use
- Learn how the slang is used.
Go Super to Listen
Believe it or not, today may be the first time someone has ever gotten clocked with a clock. The word "clock" has lots of slang meanings. To clock in means to start working a job that pays by the hour, or to get a time in a race. To clock someone means to time how fast he or she does something…or to hit someone by surprise.

Wait, what? That's right, "clock" has one slang meaning that has nothing to with time. Only pain. And that's the one we're talking about today.

Mason explains that people get clocked in violent situations. But you can also get clocked by an object you didn't see coming and walked into, like a telephone poll.

If someone gets clocked, it means he or she got hit and didn't see it coming until it was too late.

Mason thinks Jason's ego is getting out of control with his new EXTREME English lessons and his crazy EXTREME English, baby! outfit. So Mason decides to teach him a lesson and clock Jason…with a clock.

Hitting someone over the head with a clock is pretty unusual thing to do. But we hope this extreme demonstration of this slang term is one you won't forget!
Examples
1. Examples
- Hear some example sentences.
Go Super to Listen
"We were just talking and then all of a sudden he clocked me and ran off. I must have said something that upset him."
"The fan wasn't watching the game, so when the ball went into the crowd, it just clocked him."
"She didn't duck as she walked through the small doorway and totally got clocked."
"When my brother is mean to me, I have to fight the urge to just stand up and clock him in the face."
Winners
1. Winners
- See who guessed the slang definition correctly.
The iTEP® test
Sponsored by
Comments
Taiwan
China
Italy
Italy
Indonesia
United Arab Emirates
Brazil
Yemen
Ukraine
Brazil
Slovakia
Taiwan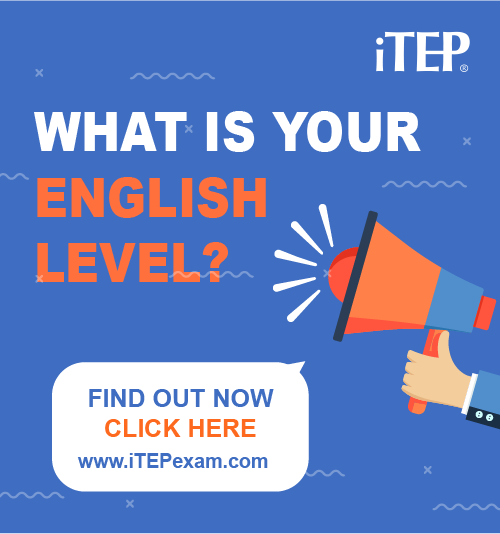 Post Ebaby! lessons on your blog: