Quote
1. Quote
- Listen to the quote and guess what the slang means.
Go Super to Listen
"It's my baggage, it goes everywhere I go and it makes my life a little hard sometimes."

- Jason on his EXTREME amount of emotional baggage.
2. Video
- Watch the video before learning the definition.
Definition
1. Definition
- Study the definition.
Go Super to Listen
ideas and memories from the past that are difficult to forget and make life harder
2. Use
- Learn how the slang is used.
Go Super to Listen
You're probably used to talking about baggage when you travel. But in addition to the suitcases and backpacks you bring with you when you go, you are also carrying another kind of baggage, emotional baggage.

Baggage is a slang term that refers to ideas and memories from the past that weigh you down. When you experienced something hard in life, it can leave you with some baggage. People often have baggage from heartbreaking relationships or disagreements with their family.

Just as it's hard to walk through an airport with a lot of bags, it's hard to go through life with a lot of baggage. Mason tells Jason that he should give up his baggage and have fun with his friends. Jason's baggage is pretty extreme—some of it dates back to his childhood. The photo Jason carries of his ex-girlfriend and the feelings he carries for her in his heart are not going to help him on dates. He needs to unload his baggage and start fresh.

Have you ever had to let go of some emotional baggage? How did you do it?
Examples
1. Examples
- Hear some example sentences.
Go Super to Listen
"He came back from the war with a lot of baggage. He saw a lot of terrible stuff there."
"She still has a lot of baggage from her last relationship. It might not be a good idea to date her yet."
"Even though I'm in my 30s, I'm still working through a lot of childhood baggage from my troubled youth."
Winners
1. Winners
- See who guessed the slang definition correctly.
The iTEP® test
Sponsored by
Comments
Brazil
Venezuela
China
China
Thailand
China
Japan
Yemen
China
China
Mexico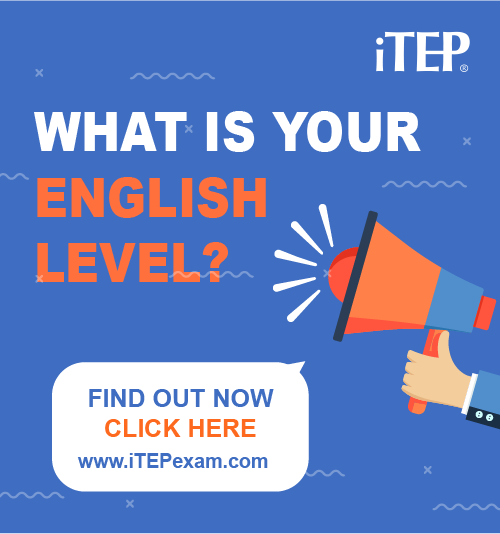 Post Ebaby! lessons on your blog: