Intro
1. Learn Vocabulary
- Learn some new vocabulary before you start the lesson.
Go Super to Listen
2. Read and Prepare
- Read the introduction and prepare to hear the audio.
Go Super to Listen
Do you remember the time your friends did something fun and didn't invite you? Of course you do. It hurts to be left out.

If you are not included in something that you expected to be, you might feel left out. Feeling left out is kind of like feeling lonely, only worse because not only are you alone, but other people you know are doing something you wish you could be doing too.

Jeff is ready for a meeting at work. But when the meeting is moved, he realizes he has been left out in more ways than one.
你是否还记得朋友们出门玩乐却未邀请你的事情?是的,你当然会记得。你因为受到冷落而感到很受伤。
如果你未能如自己预期那样参与某件事,你可能就会感觉受到冷落。感觉受到冷落类似于感觉孤单,却比孤单更糟,因为此时你不仅孤单,而且你知道自己熟悉的其他人正在做你希望也能参与的事情。
杰夫准备参加一个工作会议。但是,在会议过程中,他意识到自己在多个方面受到冷落。
3. Watch
- Watch the video without reading the dialog.
Dialog
1. Listen and Read
- Listen to the audio and read the dialog at the same time.
2. Study
- Read the dialog again to see how the vocab words are used.
Jeff: Hey! I am ready for the big meeting. You guys?

Marni: Yeah, the meeting. We're actually gonna go outside the office today for the meeting today.

Jeff: Alright. Where are we going?

Devan: Well, some of us have really bad nails right now…

Ella: Yeah, and some of us are in need of a haircut, so, you know…

Marni: So, anyway, the meeting is going to be in a salon today.

Jeff: Alright, I'm into that, I guess. Which one?

Marni: Actually, you can't come. They only had three appointments left today, so we're going and you're not.

Ella: Don't worry. I'll take notes for you. I'll be very thorough. We'll keep you in the loop. It's a non-issue.

Devan: Let's go, ladies.

Jeff: Alright, yeah, you guys have your fun.

Ella: See ya.

Marni: Bye.

Jason: What?

Jeff: Do you guys ever feel left out?

Mason: Why? Because I'm the only one who doesn't have a girlfriend who works here?

Jeff: Mason, no, that's not what I mean. Do you ever feel left out because you are a guy that works here? I mean, this company is run by two women, and Ella seems to be pretty close with our bosses.

Jason: Yeah, man, I do feel left out. I feel like, if I were a woman, I'd be included in more decisions around here. It's like they have a club and we're not part of it.

Jeff: Yeah.

Mason: I have a great idea. We could become ladies!

Jason: Yeah. That's not going to work at all. But, since the bosses are gone, do you want to go get a beer?

Jeff: Yeah.

Mason: Hey guys, I'm almost done cleaning. Can you wait for me?

Jason: Why don't you just join us when you're done?

Mason: But…yeah…I don't know where you're going? Now I do feel left out.
Grammar Point
Go Super to learn "Second Conditional" from this lesson
Quizzes
Go Super to take Quiz
Lesson MP3
Go Super to download full lesson MP3
The iTEP® test
Sponsored by
Discussion
Go Super to Listen
Jeff is at the office and ready for a meeting to start. But Marni, Devan and Ella have other plans. They have moved the meeting to a salon and Jeff can't come.

Since he cannot go to the meeting, Jeff is left at the office with Jason and Mason. He asks them if they feel left out. Mason says he is left out because of the three of them, he is the only one doesn't have a girlfriend in the office.

Jason says he feels left out because the women seem to have more power at the office. Jeff agrees. They decide to get a beer. Mason asks them to wait, but they leave without him. Now Mason really feels left out.

Can you think of a time when you felt left out?
Comments
Japan
Jordan
Greece
Indonesia
Egypt
China
China
Saudi Arabia
Iraq
China
Saudi Arabia
United States
Yemen
Myanmar
Philippines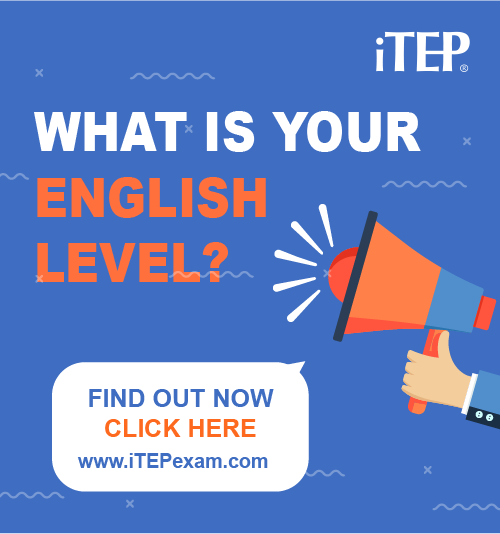 Post Ebaby! lessons on your blog: