Intro
1. Learn Vocabulary
- Learn some new vocabulary before you start the lesson.
Go Super to Listen
2. Read and Prepare
- Read the introduction and prepare to hear the audio.
Go Super to Listen
Making decisions feels good. You don't have to wonder what to do anymore because the decision is made. Right?

Sometimes, making a decision only causes more stress. If that's the case, you're probably having second thoughts. When you have second thoughts, you consider changing your mind about something.

Jason recently decided to propose to his girlfriend Devan. But Devan is also his boss. Could she possibly do something so unpleasant at work that it would cause Jason to have second thoughts about asking her to marry him? Let's find out.
做决定的感觉很棒。你不必再担心思考这事究竟应该怎么办,因为你的决定已下——是吗?
有时,做决定只会带来更大压力。如果是这种情况,你很可能正在重新考虑你的决定。当你重新考虑时,表明你正在考虑改变对某事的想法。
詹森最近决定向他的女朋友德凡求婚。但是德凡同时也是他的老板。她是否会在工作中做出令人不高兴的事以致让詹森重新考虑求婚这件事?让我们去弄个清楚。
3. Watch
- Watch the video without reading the dialog.
Dialog
1. Listen and Read
- Listen to the audio and read the dialog at the same time.
2. Study
- Read the dialog again to see how the vocab words are used.
Jason: Excuse me.

Marni: Sorry, you can't go in there. This is the women's restroom now.

Jason: Um, we've always had a co-ed restroom here and this is the only one on our floor. So, you know, where am I supposed to go?

Marni: I don't know, but the sign says so right here, it's the women's restroom. See?

Jason: I'm gonna talk to Devan about this. Hey, so, what's with this women-only restroom thing?

Devan: Oh, um, well, we think that you guys are messier than us women. So, we decided to keep the bathrooms separate.

Jason: Yeah, that sounds good, except that there's only one bathroom on our entire floor so every guy is gonna have to go downstairs to go to the bathroom. Does that seem fair?

Devan: Yeah, I'm sorry, sweetie. But Marni and I have broken the glass ceiling, so that means we're in charge. Now could you hand me that nail polish?

Jason: What are you doing here?

Devan: Oh, we're setting up an office manicure station because that way we can save the company money instead of having all of our meetings over at the nail place.

Jason: This is ridiculous.

Mason: This is ridiculous, man. I can't believe we have to come all the way down here.

Jason: I know. I'm fed up with Devan and the way the other women around the office are leaving us out. It's starting to make me have second thoughts about…well, you know.

Mason: Wait, about the proposal? You're having second thoughts about proposing to Devan?

Jason: If this is how she treats her employees, what kind of spouse is she going to be, man? I'm not sure that popping the question's the right thing to do.

Mason: No, you have to pop the question, man! I already have the perfect proposal plan for you, OK? It involves chicken.

Jason: I don't know. I'm seriously having second thoughts. What are you doing?

Devan: I'm just having second thoughts about this whole office nail salon thing.

Jason: Really?

Devan: Yeah, I think that maybe we got a little carried away with the whole breaking the glass ceiling thing. But we don't want to leave you guys out. Will you forgive me?

Jason: Of course. Thank you.
Grammar Point
Go Super to learn "First Conditional" from this lesson
Quizzes
Go Super to take Quiz
Lesson MP3
Go Super to download full lesson MP3
The iTEP® test
Sponsored by
Discussion
Go Super to Listen
Jason is at the office and needs to go to the restroom. But when he gets there, he discovers that it's now only for women! It used to be for both sexes.

When he asks his boss and girlfriend Devan about the restroom, she says the women of the office decided to have separate restrooms. But that means that the guys will have to go downstairs. As they're talking, Devan starts polishing her nails. She explains there will now be an office manicure station.

Mason is also waiting for the restroom when Jason gets there. Jason tells him thathe is so frustrated with Devan, that he is having second thoughts about asking her to marry him. Mason encourages him to go through with the proposal.

After finally going to the restroom, Jason discovers that Devan is putting away her nail polish. She had second thoughts about the office manicure station.

When was the last time you had second thoughts about a decision you made?
Comments
Japan
Pakistan
China
Egypt
Sudan
Poland
Ukraine
Hong Kong
Philippines
Morocco
China
China
China
Latvia
Thailand
Saudi Arabia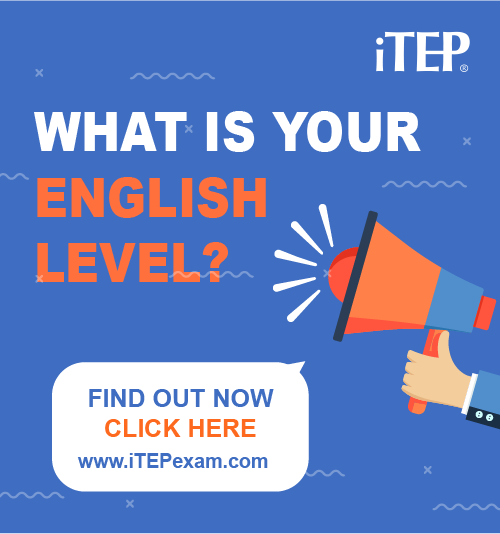 Post Ebaby! lessons on your blog: