Intro
1. Learn Vocabulary
- Learn some new vocabulary before you start the lesson.
Go Super to Listen
2. Read and Prepare
- Read the introduction and prepare to hear the audio.
Go Super to Listen
It's hard enough to get along with your own family at times. Imagine having a stepfamily. When a parent remarries after a divorce, it can be complicated, especially if the new stepmother or stepfather has kids, too.

The idea of an evil stepmother or mean stepsiblings is so common, a lot of movies have been made about it. Just think of the famous Disney cartoon Cinderella, in which an evil stepmother makes her stepdaughter work as a servant in her house! But when you are able to bond with a stepparent or stepsiblings, having a whole new family can be a lot of fun.

Amy has a stepmother and three stepsiblings. Hear her tell Devan about what it's like to have a step family.
有时候,与自己的家人和睦相处都会非常困难,更别提身处一个再婚家庭了。父母离异后再婚,情况会变得很复杂,特别是新的继母或继父也有孩子时。
邪恶的继母或卑鄙的继兄弟姐妹,这种观念是如此深入人心,与此有关的电影更是数不胜数。只需想想著名的迪斯尼卡通片《灰姑娘》,里面那位邪恶的继母居然让她的继女在家中像佣人一样工作!但是,当你可以与继父母或是继兄弟姐妹们和睦相处时,拥有一个全新的家庭也会充满乐趣。
艾米有位继母还有三个继兄弟姐妹。听听她如何对徳凡讲述再婚家庭的情况。
Dialog
1. Listen and Read
- Listen to the audio and read the dialog at the same time.
2. Study
- Read the dialog again to see how the vocab words are used.
| | |
| --- | --- |
| Amy | |
Amy: Do you have any stepsiblings, Devan?

Devan: I don't. Do you?

Amy: Yeah, my dad remarried. You know, my parents got divorced and then my dad remarried a few years ago, and so I ended up having this whole other family that I had never had before. And it's been kinda weird. I have two brothers and a sister now. It's been interesting kind of trying to integrate the families. But we're gonna try and spend a couple weeks together, actually, and do a big family vacation.

Devan: So how about you and your stepmother, do you guys get along?

Amy: Yeah, she's definitely not like an evil stepmother or anything. But I still kinda haven't gotten used to seeing her with my dad. You know, I guess I still kind of think of my mom as being the woman in his life. So it's a little weird.

Devan: Yeah. Is that threatening to your own mom? Is she afraid that she's gonna be replaced by your stepmother or anything like that?

Amy: Maybe if I were younger, she would worry about that. But because I was already an adult when my dad remarried, it's not really a problem.

Devan: Yeah, I can definitely see how that would be hard to get used to, having a whole brand new family come in. But it's good to hear that you're making the effort to make it work.

Amy: Do you think you could ever handle being a stepmother to somebody else's kids?

Devan: No way. No. Absolutely not.
Grammar Point
Go Super to learn "Second Conditional" from this lesson
Quizzes
Go Super to take Quiz
Lesson MP3
Go Super to download full lesson MP3
The iTEP® test
Sponsored by
Discussion
Go Super to Listen
Amy's parents divorced and her father remarried. Now she has a stepmother and three stepsiblings.

Although Amy gets along fine with her stepmother and stepsiblings, she says it is strange having these new family members. It is especially weird for her to see her father with a new wife. But she wants to bond with her stepfamily, so she is going to take a vacation with them.

Amy asks Devan if she could handle being stepmother to someone else's children. Devan thinks there is no way she could do that.

Do you have a stepparent or stepsiblings? Do you think it would be difficult to have a stepfamily? How would you bond with your new family?
Comments
China
Iran, Islamic Republic Of
Iran, Islamic Republic Of
Iran, Islamic Republic Of
Philippines
Algeria
United States
Jordan
United Arab Emirates
Egypt
Sudan
Iceland
Pakistan
United Kingdom
Egypt
Thailand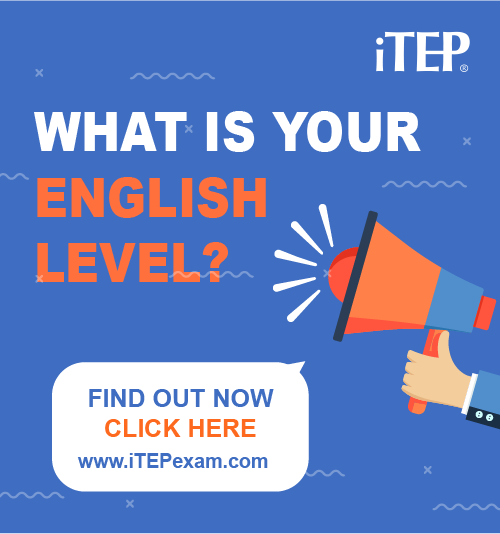 Post Ebaby! lessons on your blog: