Intro
1. Learn Vocabulary
- Learn some new vocabulary before you start the lesson.
Go Super to Listen
2. Read and Prepare
- Read the introduction and prepare to hear the audio.
Go Super to Listen
Everything has its limit. A table can only hold so much weight before it collapses. A submarine can handle a lot of pressure, but still can't go too deep. A person can deal with a lot of stress, but everyone has a breaking point.

The breaking point is the moment at which something or someone can take no more. It's the moment when if you put one more thing on the table, it will fall, or if the submarine goes any deeper, it will start to leak. It's the moment where if one more stressful thing happens to you, you will go crazy.

Planning a wedding can be exhausting. Find out how close Jason is to the breaking point.
每件事情都有自己的极限。一张桌子只能承受一定的重量,否则它就会倒塌。潜水艇可以承受很大的压力,但是仍不能下潜到太深的地方。一个人可以承受很多压力,但是每个人都有一个临界点。
临界点是指某事或某人不能再继续承受的时刻。即如果桌子上再放一件东西,它就倒塌,或潜水艇再下潜一点,就会破裂的时刻。如果再多一点压力,你就会崩溃的时刻。
筹备婚礼让人筋疲力尽。找出詹森距离临界点还有多远。
3. Watch
- Watch the video without reading the dialog.
Dialog
1. Listen and Read
- Listen to the audio and read the dialog at the same time.
2. Study
- Read the dialog again to see how the vocab words are used.
Marni: Jason!

Jason: Cake! Vanilla! Roses!

Marni: Are you OK? You fell asleep.

Jason: I'm great. I'm doing great. I can do this.

Marni: Look, I know you have a wedding to plan, but you also have some work to do…

Jason: Work? What day is it? Where am I?

Marni: You need to wake up. Now, I think you've really reached the breaking point here. You're stressed out. You're exhausted. You need to slow down.

Jason: Can't rest. Must order thank you notes.

Marni: Look, you're not going to have anyone to thank at the wedding if you don't slow down. You're also not going to have a job.

Jason: Maybe you're right. Maybe I have reached the breaking point. I mean, I did try to order flowers from a chef earlier today.

Marni: Look, we can't have someone like you possibly messing up orders or talking inappropriately to clients. I just need you to slow down.

Jason: Yeah, I did ask our biggest advertiser what her dress size was earlier. I thought I was on the phone with a tailor!

Marni: I need to take care of this. OK.

Jason: You know, there's something else you might want to take care of first. That trash bag looks like it's about to reach the breaking point as well.

Marni: That is Mason's job.

Mason: It's Dale and all his pizzas and his cakes. I can't keep up!
Grammar Point
Go Super to learn "Direct vs. Reported Speech" from this lesson
Quizzes
Go Super to take Quiz
Lesson MP3
Go Super to download full lesson MP3
The iTEP® test
Sponsored by
Discussion
Go Super to Listen
Jason has fallen asleep at work. When Marni wakes him up, he starts talking about his wedding, but he doesn't make any sense. He seems exhausted. Marni thinks he has reached the breaking point.

But Jason insists that he has to plan the wedding. Marni tells him he is likely to plan a terrible wedding and lose his job if he doesn't relax. Jason agrees. He admits that he has messed up his work a couple of times lately.

Just then, Mason drops a lot of trash. It seems he can't keep up with how much Dale is eating these days and has reached the breaking point.

Have you ever reached the breaking point?
Comments
Philippines
Brazil
Pakistan
Indonesia
Saudi Arabia
Ukraine
China
Turkey
Turkey
Brazil
Thailand
China
China
Algeria
Morocco
Yemen
South Korea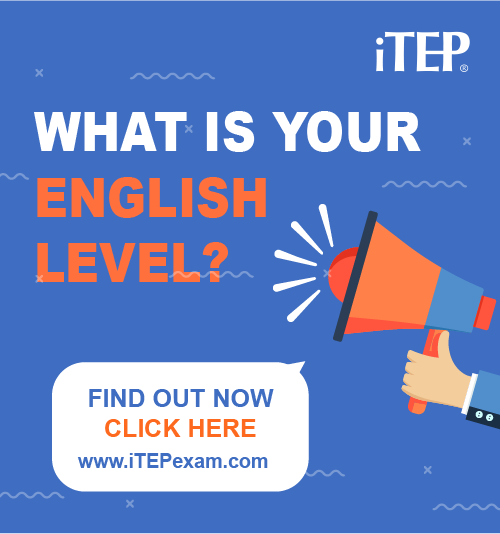 Post Ebaby! lessons on your blog: