Intro
1. Learn Vocabulary
- Learn some new vocabulary before you start the lesson.
Go Super to Listen
2. Read and Prepare
- Read the introduction and prepare to hear the audio.
Go Super to Listen
English speakers love to make slang out of words that describe temperature. Something that is cool is good. Someone who is hot is good looking. So, yes, you want to be both hot and cool. It's confusing, we know.

"Hot" is an adjective. But did you know there's a noun form of this slang term as well? If you think someone is hot, that person is a hottie.

Mason has been sad for a long time because Ella loves Jeff and not him. But suddenly, he seems very happy. Let's find out why he's dancing around the office without a proper shirt on.
说英语的人喜欢将描述温度的词作为俚语使用。说某物很酷 (cool),意思是说此物很好。说某人很辣 (hot),说明此人样貌非凡。所以,你想同时获得辣和酷的评价。我们知道,这样表达会让人不解。
"辣"是一个形容词。但你是否知道,这个俚语还有名词形式?如果你认为某人很辣,那么可称此人为"辣妹"。
梅森已经痛苦了很长一段时间,因为艾拉爱的是杰夫而不是他。但突然间,他似乎非常开心。让我们看看他为什么会在办公室中又蹦又跳,并且没穿正装衬衫。
3. Watch
- Watch the video without reading the dialog.
Dialog
1. Listen and Read
- Listen to the audio and read the dialog at the same time.
2. Study
- Read the dialog again to see how the vocab words are used.
Jason: Hey, Mason. It's a little cool in here. You don't want to put a shirt on?

Jeff: Uh, yeah. Not to mention this is a place of business. I'm sure you're violating some sort of company policy, if not the health code. What's the deal?

Mason: I got myself a hottie.

Jason: You mean like a fever? Are you sick?

Mason: No! If there's a cure for this, man, I don't want it.

Jeff: Alright. What's the deal? You're acting strange. Like, even stranger than usual.

Mason: Oh, Jeff. Jeff, Jeff, Jeff. There was a time that I envied you. You know? That I thought you had something special going on with a certain someone whom I don't think I need to name, who might have been the hottest hottie in the entire hot little world. Who walked around in it…

Jeff: OK, OK, OK.

Mason: ...with her hot little shoes…

Jeff: That's enough. Stop talking about my girlfriend like that.

Mason: Why would I talk about your girlfriend? I don't even need to think about your girlfriend anymore. I've got a hottie of my own.

Jeff: Yeah, right.

Mason: I met a girl, guys! A really attractive girl! A total hottie.

Jason: That's great, Mason! I'm happy for you. You should bring her to the wedding.

Jeff: What? This guy? There's no way. This has got to be a trick or something to make Ella jealous.

Marni: What is going on here? Stop! Mason, stop! We leave you guys alone for ten minutes and you're fighting and…

Jeff: This bod's insured.

Devan: Jason, what happened?

Jason: I guess Mason got himself a hottie.

Devan: What? Like, a real, attractive girl? Like, a real one?

Mason: Guys! Why is it so hard to believe that I could actually get a girlfriend? Not just a girlfriend, but a hot one who thinks I am a hottie too? Huh?

Marni: Mason, we believe you and I think it's great, but I just need you to go and put a shirt on, OK?

Mason: I get it, Marni. It's a little too hot for you around the office. It's hard for you ladies to get your work done.

Marni: Sure.

Mason: Yeah, I get it, maybe the guys too. That's cool. That's cool. Just, you know, let me know when you need another ticket to the gun show.

Jeff: I'll see you in court!
Grammar Point
Go Super to learn "Zero Conditional" from this lesson
Quizzes
Go Super to take Quiz
Lesson MP3
Go Super to download full lesson MP3
The iTEP® test
Sponsored by
Discussion
Go Super to Listen
Mason is not wearing a shirt at work and is in an usually good mood. He explains that he has a new girlfriend and that she is a hottie. But Jeff doesn't believe him. He thinks it's a trick to make Ella jealous.

This remark makes Mason angry and he starts to fight Jeff. Marni and Devan arrive and stop the fight. Jason tells them that Mason has a hottie. They don't believe it either. Marni asks Mason to put a shirt on.

One thing about having a hottie for your boyfriend or girlfriend is that it usually makes you feel like a hottie too. Mason believes that Marni wants him to put on a shirt because he's just too hot. Marni lets him believe it.

Do you think Mason really has a hot new girlfriend? Who do you think is the hottest hottie in the world?
Comments
Russian Federation
Japan
Antarctica
Antarctica
Japan
Iceland
Japan
Iceland
Iceland
Ukraine
Viet Nam
India
Japan
Ukraine
Ukraine
United Arab Emirates
Russian Federation
Japan
Indonesia
China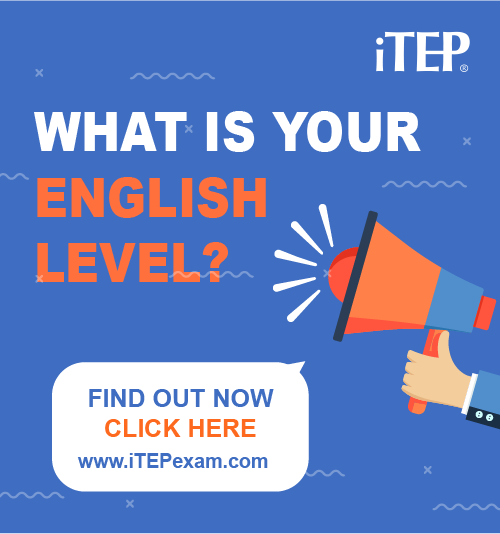 Post Ebaby! lessons on your blog: