Intro
1. Learn Vocabulary
- Learn some new vocabulary before you start the lesson.
Go Super to Listen
2. Read and Prepare
- Read the introduction and prepare to hear the audio.
Go Super to Listen
Attention feels good. People like to feel important, so it's nice when someone listens to what you have to say.

Some people take this too far. They will cry and shout when it's not necessary just to get attention. These people are drama queens.

A drama queen makes everything seem more dramatic and serious than it needs to be. They start disagreements just to have an excuse to yell. It's not nice to say someone is a drama queen, but we all know one.

Find out who is being a drama queen in the office today.
获得关注让人心情愉悦。人们喜欢感觉自己很重要,所以当别人认真倾听自己说话时,感到十分美妙。
但是某些人却过于重视这种感觉。他们为了获得关注,会无缘无故地哭泣和大喊大叫。这些人就是小题大做的人。
小题大做的人总是让每件事都看起来更加引人注意,夸大严重性,而实际却并非如此。他们会以分歧为借口,开始大吵大叫。虽然不必挑明谁是小题大做的人,但我们都心知肚明。
看看今天办公室里谁是小题大做的人。
3. Watch
- Watch the video without reading the dialog.
Dialog
1. Listen and Read
- Listen to the audio and read the dialog at the same time.
2. Study
- Read the dialog again to see how the vocab words are used.
Ella: Marni, thanks so much for meeting with me today. Basically, I'm having major problems with working here.

Marni: Oh, no, really?

Ella: Yeah. I don't think we're going to be able to make it work out, so I'm moving to Lake Tahoe to snowboard all the time.

Marni: Are you serious?

Ella: Totally serious.

Jeff: What? You're not moving. You're just being a drama queen.

Ella: It is true, Jeff. I am moving. I can't stand it here anymore. This company's falling apart. You and Mason fighting all the time…I just…I can't take it.

Mason: What are you talking about? Jeff and I don't fight anymore.

Jeff: Yeah, we worked it out.

Ella: No, you didn't. I don't believe you. Jeff, I love, loved…liked you. You know, you're a really special person, and…Mason, I know you'll find that right girl. I know it.

Mason: I did. I did find the right…You are being a real drama queen!

Ella: No, no. It's time. Goodbye. Goodbye, everyone. Remember me!

Jason: Hey, guys!

Devan: We're back from our honeymoon!

Mason: Yeah…

Jason: Did we miss something?

Marni: You guys, Ella just quit her job.

Devan: Oh no, really? Oh…

Jeff: She says she's moving.

Devan: Oh, that's too bad. You guys wanna see photos?

Jason: Yeah, we've got tons.

Jeff: Of what?

Devan: Of our honeymoon! Look how tan we are. I don't believe this. We've been gone for two weeks and no one wants to hear about our trip? This is ridiculous!

Jason: It's OK. It's OK. Don't be a drama queen. I mean, Ella just quit. We'll show them pictures later.

Jeff: What am I gonna do?

Marni: I don't know. Hire someone else, I guess.
Grammar Point
Go Super to learn "Present Progressive Tense" from this lesson
Quizzes
Go Super to take Quiz
Lesson MP3
Go Super to download full lesson MP3
The iTEP® test
Sponsored by
Discussion
Go Super to Listen
Ella asks Marni to meet with her about something important. She tells her that she is quitting her job and moving away!

Jeff says Ella is just being a drama queen and isn't really going to quit or move. But Ella says she can't stand the way Jeff and Mason fight and that she thinks the company is falling apart.

After Ella runs away, possibly forever, Jason and Devan return from their honeymoon. They spent the last two weeks celebrating their marriage and aren't ready to worry about Ella's problems yet. They just want to show everyone their photos.

But when no one wants to see the photos, Devan gets upset. Jason tells her not to be a drama queen, while Jeff and Marni wonder how they will replace Ella.

Do you know any drama queens? What is the most dramatic thing you've ever done?
This is Ella's last soap opera. Read an interview with her on our blog.
Comments
Indonesia
United States
Brazil
Poland
Russian Federation
Iran, Islamic Republic Of
Argentina
Iran, Islamic Republic Of
China
Indonesia
Indonesia
Argentina
Iran, Islamic Republic Of
Brazil
Germany
Iraq
Ukraine
Iraq
Egypt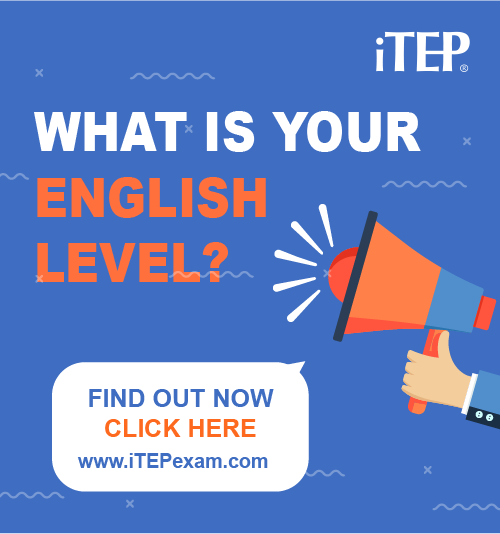 Post Ebaby! lessons on your blog: