Intro
1. Learn Vocabulary
- Learn some new vocabulary before you start the lesson.
Go Super to Listen
2. Read and Prepare
- Read the introduction and prepare to hear the audio.
Go Super to Listen
There is a saying, "If you love someone, let him go." But in business, a boss will let someone go because they don't love that person's work. There are many ways to talk about losing one's job: getting fired, sacked, or laid off. If your boss says she has to let you go, it is a polite way of saying you are no longer needed at work.

Letting someone go can also mean saying goodbye. It can be hard for friends to let each other go, but Devan and Marni are having more trouble than most. Learn this English phrasal verb and find out who may not have a job by the end of this English lesson.
俗话说,"如果你爱他,就让他离开。"不幸的是,在工作中,老板让某人离开,是因为他们不满意那个人的工作。失去工作有很多种表达方式:炒鱿鱼、被解雇或被开除。如果你的老板说不得不让你离开,那么这只是用礼貌的方式来表达已经不再需要你工作了。

此外,让某人离开也意味着告别。朋友之间很难让彼此离开,但德凡和玛尼的烦心事更多。在本课程结束时,找出他们的哪位朋友可能还没有工作。
3. Watch
- Watch the video without reading the dialog.
Dialog
1. Listen and Read
- Listen to the audio and read the dialog at the same time.
2. Study
- Read the dialog again to see how the vocab words are used.
Devan: Are you sure that there's no other way?

Marni: Devan, you've seen the books. The company is in real trouble, we have to do something.

Devan: I know. I just can't believe it's come to this. When I started this company, I thought it was going to be so great. Not just for me, but for all of us. I can't believe we have to let someone go!

Marni: I know. Letting someone go is never easy, I understand that, especially when it's a friend of ours. But we have to do something. The company is in trouble. We can't go any further without laying someone off.

Devan: Shhh! Here she comes.

Marni: Oh God…

Amanda: Hey, ladies!

Devan: Hi, Amanda.

Marni: Hi. How are you?

Amanda: OK, so what's this secret meeting about, hmm? Tell me you're not talking about giving me a promotion already? I mean, I want to climb the ranks just like everybody else, no special treatment. Even if we have been friends for, I don't know, ever!

Devan: She's right, I can't…I can't do this, I'm sorry, I can't do this. I can't let Amanda go!

Amanda: What? You're talking about letting me go? So, I get Mason to let me back in and now you guys are going to let me go? What?

Marni: I'm so sorry, Amanda, I don't want to do this any more than, you know, anybody does, but we have to let someone go. The company is in trouble and you're the most recent hire so, it just…I'm so sorry, but it has to be you.

Amanda: Ok, but why me? I mean, don't I do a great job?

Devan: Yes.

Amanda: If you're going to fire someone, maybe someone like Jeff or Dale or someone who isn't one of your dearest, closest friends?

Devan: That's an idea!

Marni: No. I'm taking charge here. Amanda, I'm so sorry, I don't want to do this, but the company is in real trouble financially. I have to let someone go. You're the most recent hire, it just has to be that way. I'm so sorry.

Amanda: OK, so, you guys are in trouble financially, right? Is that the problem?

Devan: Yes.

Amanda: Tell you what, let me check the books. How about before you guys let me go, let me see if there's something I can do. OK?

Devan: OK!

Amanda: Will you do me that?

Marni: Sure! I mean, if you can work miracles, that would be great.
Grammar Point
Go Super to learn "Phrasal Verbs" from this lesson
Quizzes
Go Super to take Quiz
Lesson MP3
Go Super to download full lesson MP3
The iTEP® test
Sponsored by
Discussion
Go Super to Listen
Marni and Devan are having a meeting, and Marni tells Devan that the company is in financial trouble. The only solution is to let someone go. Devan is very sad and does not want to do this. After all, her employees are her friends.

Just then Amanda arrives and jokes that Marni and Devan must be planning to give her a raise, but soon learns that she is being let go. Amanda tries to convince Devan and Marni not to let her go because the three women are good friends. Devan is convinced, but Marni steps in and says there is no other choice. Amanda was the last person to be hired, so she must be the one to go.

Then Amanda has an idea. Perhaps she can help fix the company's finances. Marni and Devan agree to let her review the books before they make any final decisions.

Are Devan and Marni being good business owners? Are they being bad friends? Have you ever been let go?
Comments
Germany
Iran, Islamic Republic Of
Ukraine
Saudi Arabia
Argentina
Yemen
China
China
Ukraine
Germany
South Korea
Saudi Arabia
Iran, Islamic Republic Of
Hungary
Ukraine
Iran, Islamic Republic Of
Nigeria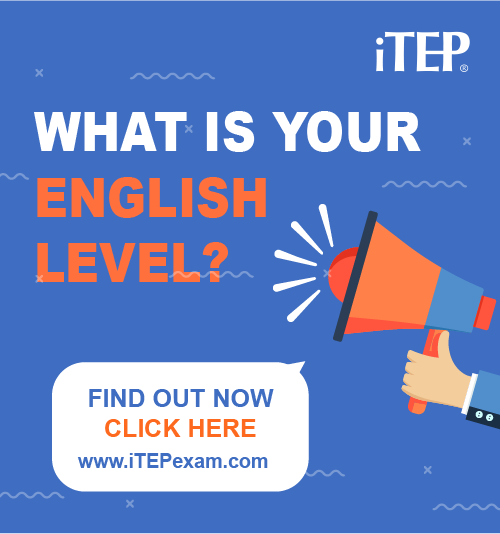 Post Ebaby! lessons on your blog: