Intro
1. Learn Vocabulary
- Learn some new vocabulary before you start the lesson.
Go Super to Listen
2. Read and Prepare
- Read the introduction and prepare to hear the audio.
Go Super to Listen
Have you ever stayed up all night? Sometimes, it feels as if the night is going to go on forever. It's so dark out that it's hard to imagine that the sun will ever come out again. Just when you think that it is so dark that it could never get any darker, you see the first streaks of sunlight on the horizon. The sky gets lighter and lighter, and then suddenly, it's dawn.

Life kind of works this way, too. Let's say everything is going badly in your life: you've lost your job, your spouse has left you, and you got in a bike wreck. You can't believe that things are ever going to get better. And just when you think that, they start to get better. The sunrise comes. It's always darkest before the dawn.

It's the middle of the night at the office, and everything is chaotic. Do things have to get worse before they get better? Find out how dark things get in this English lesson.
你曾整晚熬夜吗?有时,感觉夜晚似乎永远在继续。夜晚是那么黑暗,很难想象太阳究竟会不会再次升起。只有当你认为夜晚不能变得更黑暗时,你才会看到地平线上的第一缕阳光。天空变得越来越黑,然后突然间黎明来临了。

生活中也是这种情况。假设你的生活中的一切开始糟:你失业了,你的配偶离你而去,就连自行车也坏了。你根本不相信事情会有所改善。只有当你那样想时,事情才会开始出现转机。黎明来临了。黎明前始终是最黑暗的时刻。

午夜的办公室里,一切都是凌乱的。一切在变得美好前必须先变得更糟吗?在本节英语课中,看看黑暗的事物是如何变化的。
3. Watch
- Watch the video without reading the dialog.
Dialog
1. Listen and Read
- Listen to the audio and read the dialog at the same time.
2. Study
- Read the dialog again to see how the vocab words are used.
Marni: Jeff! Focus up. Come on.

Jeff: Hang on a second, Marni.

Marni: What? Oh my god.

Jeff: So first of all, we have phone service again. Secondly, I just talked to a buddy of mine in California. And there's a video of Greta Vanderlake and I that's gone viral. It's huge.

Mason: No. Way. Dude! I recorded you guys earlier.

Jeff: You recorded that? The stuff about me being a dad?

Marni: You are not the dad!

Mason: But no, I totally did do that. And I uploaded it before the service went out. That's great that it's got so many views.

Amanda: Guys. Traffic to the site is up twofold.

Mason: Yeah, I put a link at the end of the video.

Amanda: You're a genius! You fixed everything, Mason.

Greta: Guys, you know how they say it's darkest before the dawn? Well, the sun is coming out. Looks like the flood is receding.

Mason: Are you mad about the video?

Jeff: Yeah!

Mason: No, Greta. Are you mad?

Greta: No. You know what? I think it's time I that I let the public see the real me. I'm going to start by using AmericanDreamD8.com to find my first real date. It'll be a publicity stunt and a big step for me.

Amanda: Wow. You guys. It really is darkest before the dawn. I mean, a few minutes ago, I was broke, this company was in trouble, and now, everything is better. It's all fixed. And you know what? You can have that dream wedding that you've always wanted.

Mason: Yes! Everything is awesome. Wait. Marni is still in labor.

Marni: You know, I don't think I am. The doctor warned me this would happen. It's been awhile since I've had a contraction. I feel better. But I think I should go to the hospital. Can somebody find my phone? I should call John, and tell him to meet me there. And tell him I think I picked a name for her.

Amanda: Wait, you did?

Marni: I think we'll call her Dawn.
Grammar Point
Go Super to learn "Imperative Form" from this lesson
Quizzes
Go Super to take Quiz
Lesson MP3
Go Super to download full lesson MP3
The iTEP® test
Sponsored by
Discussion
Go Super to Listen
Marni is still in labor and wants Jeff's help, but Jeff is looking at something on his phone. It turns out that Mason recorded Jeff's earlier conversation with Greta, and now the video is all over the Internet. Mason put a link to the site at the end of the video, and there's been a huge increase in traffic to the site.

Amanda is very happy about this. The increased traffic means that the site will make more money, that she will no longer be broke, and that she and Mason can have a huge wedding.

Even Greta isn't mad about the video. She thinks it might be an opportunity for her to let her viewers know the truth about her. She'll use the site to find her very first date.

And things are even turning out well for Marni. She's not in labor. But she does want to go to the hospital. Best of all, the crazy events of the night have given her a perfect name for her new daughter.

Can you remember a time when things got worse before they got better? Do you agree that it is always darkest before the dawn?
Comments
Iran, Islamic Republic Of
Iran, Islamic Republic Of
Russian Federation
Mexico
Egypt
Turkey
Brazil
Japan
Iraq
Argentina
Ukraine
Iran, Islamic Republic Of
Japan
China
Argentina
Egypt
Viet Nam
Turkey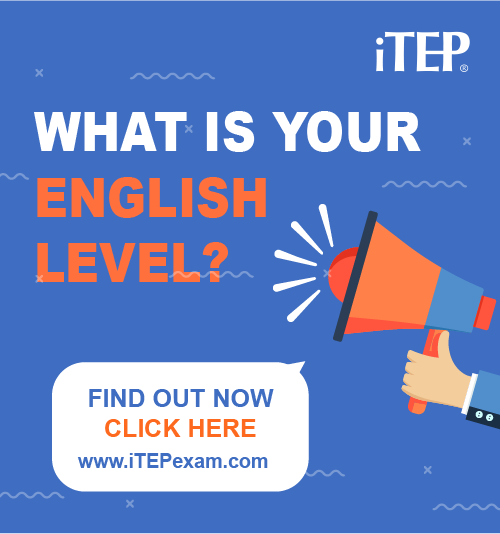 Post Ebaby! lessons on your blog: