Intro
1. Learn Vocabulary
- Learn some new vocabulary before you start the lesson.
Go Super to Listen
2. Read and Prepare
- Read the introduction and prepare to hear the audio.
Go Super to Listen
Imagine you're going on a run with some friends. You all start out running at the same speed, but soon you start to get tired. Your friends keep running at a faster pace, but you start slowing down. You just can't keep up with them anymore.

Or maybe you're speaking English to a friend who is just starting to learn. You tell your friend that you hope he can keep up with the conversation, since you are more advanced. Or you attend a mathematics class, and you have some trouble keeping up because the difficulty level is beyond you. To keep up simply means to stay at the same pace or level of performance as the rest of the people around you.

Jeff just went out for a night on the town with Lily and her friends. Find out if he was able to keep up with their partying in this party English lesson.
想象一下,你正在和几个朋友一起跑步。你们以相同的速度起跑,但你很快便开始感觉累了。你的朋友们仍以较快的速度前进,而你却开始慢下来。你无法再跟上他们。

或者是,你正在同一位刚刚开始学习英语的朋友进行英语对话。你对他说,希望他能跟上你们的谈话,因为你的水平较高。又或者,你去上数学课,由于难度级别超过了你的能力,让你觉得有些跟不上。简单来说,"跟上"是指与你身边的人保持同样的速度或能力水平。

杰夫刚刚同莉莉和她的朋友们到镇上玩了一夜。在本节以聚会为话题的英语课上,看看杰夫能否跟上他们的派对节奏。
3. Watch
- Watch the video without reading the dialog.
Dialog
1. Listen and Read
- Listen to the audio and read the dialog at the same time.
2. Study
- Read the dialog again to see how the vocab words are used.
Lily: Hi.

Greta: Hi. I'm here for a meeting with Jeff.

Lily: Oh, you mean Bon Jovi?

Greta: Bon Jovi?

Lily: Yeah. This guy totally killed it last night at karaoke signing Bon Jovi.

Jeff: Whoa-oh! Livin'!

Greta: Wow.

Lily: Yeah, he actually won the karaoke contest using that song.

Greta: Amazing.

Jeff: It was amazing. Mason didn't think I could keep up, but we pretty much partied all night. They wanted to go to bed, I wanted to go to breakfast. You should've seen it.

Lily: Yeah, but you didn't keep up with us as far as drinking goes. You were sipping club soda all night, and we threw back whiskey.

Jeff: Alcohol is very hard on my voice.

Greta: Wow, Jeff. I didn't know you were a singer. Singer, climatologist, healer. It's hard to keep up with all your talents.

Jeff: Yeah. Thanks! Well, thanks for showing up for this meeting. Let's get started.

Greta: OK. Great. Cause I have a lot of things that I want to talk about. First of all, I'm having a really hard time picking a winner of the "dating me" contest on the website. And…Jeff? Jeff! Jeff, if we're gonna have this meeting, you've got to keep up with what I'm saying.

Jeff: OK. 

Grammar Point
Go Super to learn "Imperative Form" from this lesson
Quizzes
Go Super to take Quiz
Lesson MP3
Go Super to download full lesson MP3
The iTEP® test
Sponsored by
Discussion
Go Super to Listen
Greta comes into the office for a meeting with Jeff. Lily tells her that Jeff did an excellent job at karaoke the night before. He even won the karaoke contest by singing a song by 80s hard rock band Bon Jovi. He really kept up with Lily and her friends, although he didn't drink as much as they did.

Greta is impressed that Jeff won the contest, but she's mainly interested in getting on with her meeting. She has many things to discuss with him, about her dating contest and more. Unfortunately, Jeff's night out made him very tired. He's falling asleep, and may not be able to keep up with Greta.

Can you remember a time when you couldn't keep up with your friends? What did you do to try to keep up?
Comments
Germany
Taiwan
China
Japan
Turkey
China
Ukraine
Iran, Islamic Republic Of
United States
Turkey
Brazil
Colombia
Argentina
Iran, Islamic Republic Of
Germany
Ukraine
Azerbaijan
Iran, Islamic Republic Of
Canada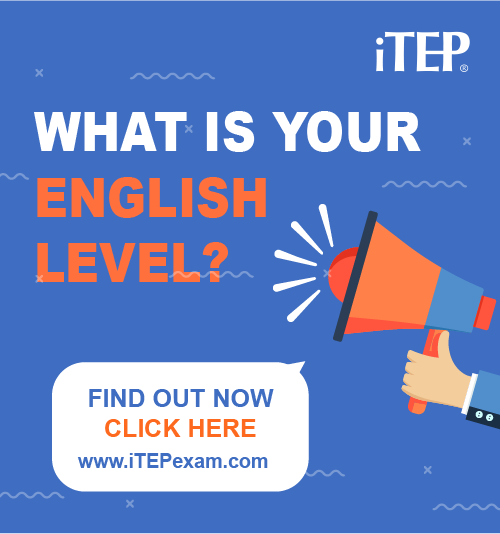 Post Ebaby! lessons on your blog: