Intro
1. Learn Vocabulary
- Learn some new vocabulary before you start the lesson.
Go Super to Listen
2. Read and Prepare
- Read the introduction and prepare to hear the audio.
Go Super to Listen
Sore throat. Aches. Sudden fever. Most of us have experienced the symptoms of this well-known disease: the flu. For many healthy people, having the flu may be nothing more than a temporary inconvenience. But for others, including children, the elderly, and those with health problems, getting the flu is no laughing matter. For people at risk, the flu can be deadly.

Because getting the flu can be so serious, health officials urge people to get vaccinated for the flu. These officials hope to prevent flu epidemics and pandemics. But not everybody feels comfortable getting vaccinated. Some people are afraid of how the vaccine might affect their health. Listen to Sara and Lily share their thoughts about the flu and the flu vaccine in this health English lesson.
咽喉疼痛、浑身酸痛、突然发烧。我们很多人都经历过这些症状,而这个疾病也众所周知,那就是流感。对许多身体健康的人而言,患上流感只不过会让自己暂时不适。但对于儿童、老年人和存在健康问题的其他人而言,患上流感却是件很严重的事。对于高危人群而言,流感可能是致命的。

鉴于患上流感后果如此严重,卫生官员呼吁人们接种流感疫苗。这些官员希望防止流感蔓延和流行。但并非所有人都能欣然接受接种疫苗。有些人担心疫苗可能会影响他们的健康。在本节以健康为话题的英语课上,听听萨拉和莉莉分享她们对流感和流感疫苗的看法。
Dialog
1. Listen and Read
- Listen to the audio and read the dialog at the same time.
2. Study
- Read the dialog again to see how the vocab words are used.
Sara: Lily, I have to tell you something which I probably shouldn't even admit.

Lily: What?

Sara: I've never had the flu.

Lily: Really?

Sara: Never.

Lily: Me neither. Come to think of it.

Sara: We must be really lucky people.

Lily: I think so. Because aren't you always hearing about how people are getting the flu, or there's an epidemic coming, or…

Sara: I know, and everyone's always freaking out about trying to get flu vaccines. And then I wonder if I should get one because maybe I'm tempting fate in some way or pressing my luck by not getting a vaccine, but then I don't want to get a vaccine if I don't need to. It's this whole… It's like this cycle.

Lily: Yeah, exactly, and it happens every single year around this time, right? Do they have any medication besides the shot? Like, can you get stuff over the counter?

Sara: Maybe you can take regular cold medicine. I don't know if it helps. I've definitely been around people who've had the flu and they seem really miserable. They're achy, right? Sometimes they're nauseated and they're throwing up.

Lily: Fever.

Sara: Fever. Yeah, it seems like a pretty terrible disease. Let's just try to never get it, okay?

Lily: I think that sounds like a plan.
Grammar Point
Go Super to learn "Present Perfect Tense" from this lesson
Quizzes
Go Super to take Quiz
Lesson MP3
Go Super to download full lesson MP3
The iTEP® test
Sponsored by
Discussion
Go Super to Listen
Sara and Lily have never gotten the flu. This is surprising because the flu is a common disease.

Sara is not sure if she should get a vaccine or not. Sara and Lily are not sure if there is other medicine that can help, but they are sure that the flu is a disease that they don't want to get.

Have you ever had the flu? Has there ever been a flu epidemic where you live? Do you think that not getting the flu vaccine is tempting fate, or do you think that it isn't good to get the flu vaccine if you are not sure if you need it?
Comments
Egypt
Turkey
Ecuador
United States
Iraq
Nepal
Iran, Islamic Republic Of
China
Philippines
Iran, Islamic Republic Of
Poland
Palestinian Territory, Occupied
Poland
Egypt
Iran, Islamic Republic Of
Yemen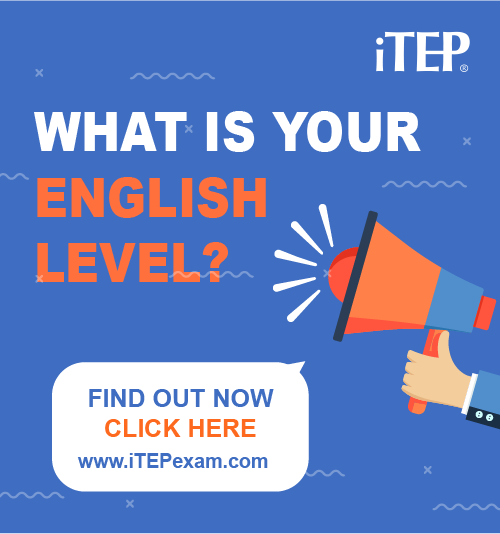 Post Ebaby! lessons on your blog: