Intro
1. Learn Vocabulary
- Learn some new vocabulary before you start the lesson.
Go Super to Listen
2. Read and Prepare
- Read the introduction and prepare to hear the audio.
Go Super to Listen
Did you have a security blanket when you were little? Something that you took everywhere and needed to fall asleep? Security blankets are comforting to children, especially if they're scared of the dark. Some kids believe their blankets will keep nightmares away. Other kids become attached to a favorite teddy bear or pacifier. Do you remember yours?
Adults seem to keep security blankets for mostly sentimental reasons. Maybe people like remembering a time when all of their problems could be solved by hugging a blanket or bear. It's fun to look for childhood mementos in old boxes and experience the nostalgia.
在你小的时候,你是否有条安全毯?或者,是否有你随身携带并且在睡觉时需要的东西?安全毯会让孩子们感到踏实,特别是当他们害怕黑暗时。一些孩子相信,他们的安全毯会赶走噩梦。另一些孩子会依赖他们最爱的泰迪熊或奶嘴。你还记得你依恋的东西吗?

成年人保留安全毯,似乎更多是出于感情需要。或许人们喜欢回忆抱一抱毯子或是泰迪熊,就可以解决所有问题的年代。在老旧的盒子里寻找儿时的纪念品,然后感怀一下逝去的岁月,也是件很有趣的事。
Dialog
1. Listen and Read
- Listen to the audio and read the dialog at the same time.
2. Study
- Read the dialog again to see how the vocab words are used.
Lily: Greta?

Greta: Yes?

Lily: Do you still have a security blanket?

Greta: Yes, I do.

Lily: Really?

Greta: Well, I have the second generation security blanket.

Lily: What's that?

Greta: My mom made a quilt when she was pregnant with me. It was homemade, and it was this beautiful quilt of a bunny. I slept with it every night and I carried it with me everywhere and it disintegrated. This was, like, five years ago. She had a new quilt made that was identical to the first quilt. So now as an adult, I have my original security blanket back.

Lily: That's so cool!

Greta: It's on my couch and I don't think I'll ever outgrow it. I am under it every time I watch TV. I have my security blanket around me.

Lily: That's so great! I have mine, too, but mine is completely still torn to shreds. It's basically only got sentimental value now. It's kind of like a tattered rag at this point that used to have a duck on it. You know?

Greta: It's so funny. It seems like kids just have this compulsion to have one thing that they attach all of this sentiment and connection to. I don't know if I've ever known a kid who didn't have something… either a stuffed animal or a blanket or something that they just carried around with them.

Lily: Pacifier!
Grammar Point
Go Super to learn "Simple Past Tense" from this lesson
Quizzes
Go Super to take Quiz
Lesson MP3
Go Super to download full lesson MP3
The iTEP® test
Sponsored by
Discussion
Go Super to Listen
Lily and Greta are remembering what it was like to have a security blanket. Greta's was a quilt that she used so much that it disintegrated, so her mom made a new one for Greta five years ago.
Lily thinks it's pretty cool that Greta still has a security blanket after all these years, especially since Greta uses it every day. Lily has hers, too, but it's not in great condition.
What kind of security blanket did you have when you were a kid? Do you still have it? Why do you think children need security blankets?
Comments
Viet Nam
Peru
Syrian Arab Republic
Qatar
India
Iraq
Syrian Arab Republic
Iran, Islamic Republic Of
Tanzania, United Republic Of
Iran, Islamic Republic Of
Iraq
South Korea
Egypt
Ukraine
Poland
Antarctica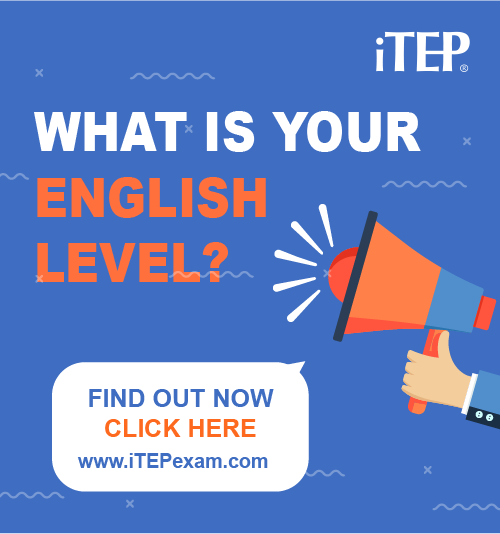 Post Ebaby! lessons on your blog: