Intro
1. Learn Vocabulary
- Learn some new vocabulary before you start the lesson.
Go Super to Listen
2. Read and Prepare
- Read the introduction and prepare to hear the audio.
Go Super to Listen
Have you ever gone into a store and found a piece of clothing you absolutely loved? It's the perfect color, the perfect size, and the perfect style. Everything about it is perfect, until you take a look at the price tag. Would anyone really pay that much for a piece of clothing? You really think the price is just outrageous. That amazing piece of clothing costs an arm and a leg.

Of course, the limbs of your body aren't really for sale. But they are valuable. When something is so insanely pricey, it feels as if the shopkeeper is asking you to sell off parts of yourself to pay for it. What's really sad is when you still want to buy something, even though you know it costs an arm and a leg. You would actually sell off those parts of your body, if you could!

Amanda is looking for some new clothes, and Lily comes along. Does everything in the store really cost an arm and a leg? Find out in this shopping English lesson.
你是否曾经走进一家商店,发现了一件十分中意的衣服?颜色、尺码和款式都恰到好处。一切都很完美,直到你看到标价。真的有人会花那么多钱购买一件衣服吗?你认为价格确实贵的离谱。这件衣服简直要让人大出血。

当然,你体内的血并不用来出售。但是它很宝贵。
当某件物品贵的不切实际时,就好像是店主要你卖掉自己身体的一部分去购买一样。真正糟糕的是,你可能明知要大出血,却仍然想要买它。如果可以,你真的会卖掉自己身体的一部分!

阿曼达想买一些新衣服,莉莉在陪她挑选。商店里的所有物品都贵的要大出血吗?在本节以购物为话题的英语课上,找出答案。
3. Watch
- Watch the video without reading the dialog.
Dialog
1. Listen and Read
- Listen to the audio and read the dialog at the same time.
2. Study
- Read the dialog again to see how the vocab words are used.
Amanda: What do you think?

Lily: Oh, wow. That looks really great on you!

Amanda: Yeah? You think so?

Lily: You look so stylish. You're like a model!

Amanda: Wow, thanks Lily. I don't know… these clothes are kind of expensive. I mean, I love this whole outfit, but it costs an arm and a leg.

Lily: Wow, that's expensive.

Amanda: Seriously. I mean, that comment you made last week made me think that maybe I could use some new clothes. I get it. But Mason and I are trying to save up to buy a new house, and I just don't know if I have enough money to spend on frivolous things like clothes.

Lily: Well, I don't think feeling good about how you look is frivolous at all. I think you use fashion to be the person you want to be.

Amanda: I guess so.

Lily: I really do. I think you use clothes to put out the image you want to project to the world.

Amanda: You know, you're right.

Lily: And it doesn't even have to cost an arm and a leg. I mean, look at this scarf. Maybe it's not quite as expensive.

Amanda: Oh, I love it! This is so great! And you're right… it does make me feel like a powerful woman. Just what I want. You know what? I think I'm going to get it.

Lily: All right! That's right. You use fashion to be the person you want to be. Ugh, that's expensive. But at least it doesn't cost an arm and a leg like the other stuff she was looking at.

Grammar Point
Go Super to learn "Present Progressive Tense" from this lesson
Quizzes
Go Super to take Quiz
Lesson MP3
Go Super to download full lesson MP3
The iTEP® test
Sponsored by
Discussion
Go Super to Listen
Lily and Amanda are going clothes shopping together. Amanda has recently realized that she needs some new clothes. She loves the clothes in this shop, but they're all extremely expensive. She's afraid that buying these pricey clothes is frivolous.

Lily tells Amanda she should buy the clothes anyway, because new clothes make a person feel good. They help make you be the person you want to be in the world. Lily helps Amanda find a scarf that is a little more affordable.

Then, when Amanda goes into the fitting room to change, Lily picks up the same scarf. It seems as if she's going to buy the same scarf as Amanda.

Have you ever bought clothing that costs an arm and a leg? What do you do when you want something that's very expensive? Do you think it's strange that Lily wants the same scarf as Amanda?
Comments
China
Iran, Islamic Republic Of
Indonesia
China
Turkey
China
Syrian Arab Republic
Congo, Democratic Republic Of The
China
South Korea
Japan
Iran, Islamic Republic Of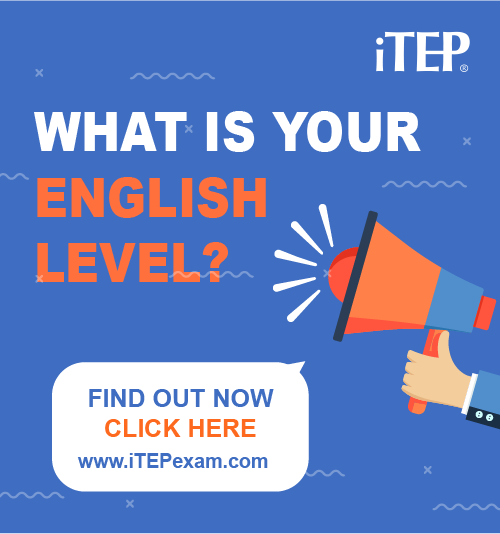 Post Ebaby! lessons on your blog: