Dial It Back
Intro
1. Learn Vocabulary
- Learn some new vocabulary before you start the lesson.
Go Super to Listen
2. Read and Prepare
- Read the introduction and prepare to hear the audio.
Go Super to Listen
Music can be made louder or softer by touching a button, but it hasn't always been that way. To change the volume on one's radio or CD player, a person used to have to turn a round dial. Turning it to the left made music softer, and turning it to the right made music louder.

If someone is being loud or even just acting up, he or she might be asked to dial it back. A mother might ask her noisy children to dial it back so she can rest. A teenage girl might ask her friend to dial it back if she's acting silly in front of a boy the girl likes. A guy might tell his brother to dial it back if it seems like his brother's going to get into a fight with someone.

Dialing it back usually makes a situation calmer or quieter. Sometimes it's used as an order, and sometimes it's offered as advice. It really depends on what's happening, and who's talking to whom!

Why is Gary telling Brian that he needs to dial it back? Learn more in today's English lesson about office romance.
3. Watch
- Watch the video without reading the dialog.
Dialog
1. Listen and Read
- Listen to the audio and read the dialog at the same time.
2. Study
- Read the dialog again to see how the vocab words are used.
Marni: So, you want to rent out our conference room?

Gary: We don't need a lot of space. It's just getting old, working out of my basement. Coming here feels more professional.

Brian: Hey, Lily! Remember me? It's Brian.

Lily: Hey.

Brian: Hi. This is my business partner, Gary.

Lily: Oh, hi.

Gary: Brian's told me a lot about you.

Lily: Really? That's interesting. So, what are you guys doing here?

Marni: Well, Brian and Gary want to rent out our conference room for their office.

Lily: The conference room? Really? Isn't it kind of cramped in there?

Brian: Well, it's small, but we really don't need that much space. We're actually starting a new website.

Gary: It's called Starscoop.com. It's kind of like People Magazine but not so much of the fashion and gossip. We're telling the true stories of celebrities, artists, musicians, actors, and so on.

Brian: Yeah. Attractive photos, honest interviews. That's our motto. You know, we're not the paparazzi.

Marni: But you guys wouldn't pass up an exclusive scoop on a really wild story, would you?

Lily: Oh, like the next crazy thing that Miley Cyrus does, for example.

Gary: Well, that would be hard to pass up, but our goal is to keep it classy.

Brian: Yes, definitely. Speaking of classy, that is a classy outfit you're wearing there.

Gary: Dial it down a little.

Brian: I'm just giving her a compliment.

Lily: Thanks.

Marni: Lily, have you had a chance to work on those monthly reports yet?

Lily: You know, I have not. I will get right on that.

Brian: It was good seeing you again, Lily.

Lily: You, too.

Marni: Well, I think we can work something out with the conference room. When did you guys want to move in?

Gary: Tomorrow?

Marni: That might be a little soon. I'll tell you what. Give me a few days to get it cleaned out, and I'll call you. OK?

Brian: Fantastic.

Marni: Great.

Brian: Hey, Lily, you should really check out my profile. I changed it since you gave me that advice. I think it looks a lot better now. I've changed my name. I'm no longer "lovemonkey." I am "monkeylover."

Lily: Congratulations. Take care.

Brian: OK, yeah, you…

Lily: You take care.

Brian: Thanks. You as well.

Marni: I'll be in touch.

Brian: It was a pleasure.

Gary: Thank you. Dude, I told you to dial it back a little. Are you trying to freak her out, "monkeylover"?

Brian: I have no idea what you're talking about.
Grammar Point
Go Super to learn "Adjectives" from this lesson
Quizzes
Go Super to take Quiz
Lesson MP3
Go Super to download full lesson MP3
The iTEP® test
Sponsored by
Discussion
Go Super to Listen
Marni is meeting with Brian and Gary. They're starting a new business, and they're interested in renting out the conference room in the offices of AmericanDreamD8.com. Brian and Gary are starting a website about celebrities called Starscoop.com. They feel that even though the conference room is small, it's better than working in Gary's house.

Lily comes in and Brian jumps up to greet her. He asks if she remembers him, and he introduces Lily to Gary. Brian also tells Lily that she looks nice, and Gary tells him to dial it back a little and act more cool. It's obvious to everyone in the room that Brian has a crush on Lily.

What makes you excited? Do you know when it's time to dial it back, or do your friends have to tell you?
Comments
Germany
Yemen
Mexico
Peru
Brazil
Germany
China
Congo, Democratic Republic Of The
China
Peru
China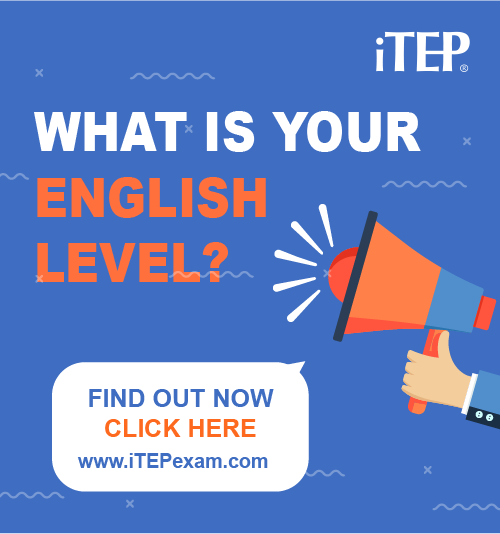 Post Ebaby! lessons on your blog: