Intro
1. Learn Vocabulary
- Learn some new vocabulary before you start the lesson.
2. Read and Prepare
- Read the introduction and prepare to hear the audio.
In the U.S., the winter holiday season stretches all the way from Halloween on October 31st to New Year's Day in January, with Veteran's Day, Thanksgiving, Kwanzaa, Hanukkah and Christmas happening in between. Sometimes it's hard to keep track of of all the holidays and how to celebrate them. Don't worry though, we're here to help!
Read on to learn more about all of the major winter holidays.
Dialog
1. Study
- Read the dialog again to see how the vocab words are used.
Veterans Day – Nov 11
Veterans Day, formerly Armistice Day, is the anniversary of the ending of the World War I. Following World War II, the name of the holiday was changed to Veterans Day to honor those who died in all American wars.
Thanksgiving – Nov 27
Thanksgiving is designated as a time to give thanks for the autumn harvest other good things. In the United States, the holiday is celebrated on the fourth Thursday in November. In Canada, where the harvest generally ends earlier in the year, the holiday is celebrated on the second Monday in October.
Thanksgiving is traditionally celebrated by a family feast. In the United States, it is an important family holiday, and people often travel across the country to be with family members for the holiday weekend. Although the holiday is celebrated on Thursday, it is common for employees to have Friday off as well, giving four days for travel and family reunion.
The centerpiece of the contemporary American Thanksgiving dinner is a large roasted turkey. Many other foods will be served with the turkey, often reflecting the cultural background of the family in question. Southerners are likely to serve sweet potatoes; Italian-Americans often have lasagna on the table; and some Jews may serve noodle kugel, a sweet pudding.
Thanksgiving dinner is generally served earlier than the usual evening meal, even in the afternoon; it is expected to be a very large meal, enough to satisfy the diners for the rest of the day.
Kwanzaa – Dec 26-Jan1
Kwanzaa is a holiday celebrated by many African-Americans, over seven days between December 26 and January 1. Kwanzaa was invented by Mualana Karenga in 1966. Each of the days symbolizes one of Seven Principles (Nguzo Saba): Umoja (unity), Kuji-chagulia (self-determination), Ujima (collective work and responsibility), Ujamaa (cooperative economics), Nia (purpose), Kuumba (creativity), and Imani (faith).
Hanukkah
Hanukkah (also spelled Chanukah) is a Jewish holiday, also known as the festival of lights. The first evening of this holiday is on the 24th day of the Hebrew month of Kislev. Before the 20th century, this holiday was considered be a relatively minor one. However, with the rise of Christmas as the biggest holiday in the Western world and the establishment of the modern state of Israel, this holiday began to increasingly served both as a celebration of Israel's struggle for survival and more importantly, as a December family gift giving holiday which could be a Jewish substitute for the Christian one.
Christmas – Dec 25
Christmas is a traditional holiday in the Christian calendar which takes place around the end of December and celebrates the birth of Jesus Christ. Christmas is also celebrated as a secular holiday throughout much of the world. An enormous number of customs surround Christmas, and vary from country to country. Many aspects, such as the Christmas Tree, the Yule Log, and the giving of presents, were taken from earlier pagan holidays and the traditional celebrations of the Winter solstice. Some of the more popular aspects of British and North American Christmasses include Santa Claus (or Father Christmas) who brings gifts to children on his sleigh pulled by reindeer; the giving of gifts to friends and family; decorating a Christmas Tree with lights and ornaments; and the decoration of the home with evergreen plants, particularly holly and mistletoe. In North America it is traditional to decorate the outside of houses with large numbers of lights.
(holiday descriptions from Wikipedia)
Quizzes
Go Super to take Quiz
Lesson MP3
Go Super to download full lesson MP3
The iTEP® test
Sponsored by
Discussion
If you're in the U.S., you'll probably celebrate some of these holidays in one way or another. If you're not in the U.S., you probably have many of your own holidays to celebrate. Either way, the winter season is a great time of the year!
Take it easy,
Miguel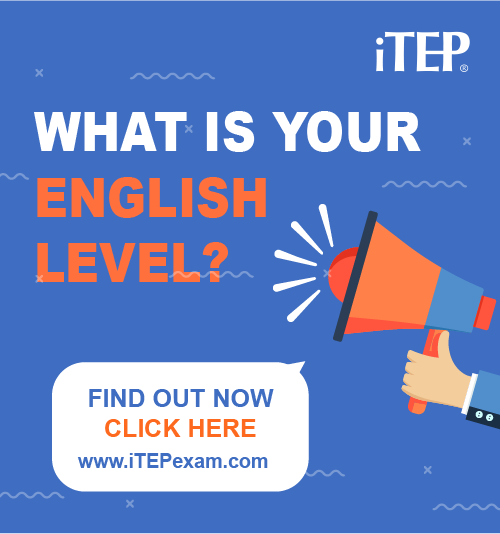 Post Ebaby! lessons on your blog: