Intro
1. Learn Vocabulary
- Learn some new vocabulary before you start the lesson.
2. Read and Prepare
- Read the introduction and prepare to hear the audio.
It's funny how you can read the title of a movie and in your mind, you expect the movie to be funny or scary. Find out Miguel's reaction to the movie Bridget Jones's Diary after talking about it with Tanis.
Dialog
1. Listen and Read
- Listen to the audio and read the dialog at the same time.
2. Study
- Read the dialog again to see how the vocab words are used.
Miguel: Hey, Tanis. Have you seen, uh, Bridget Jones's Diary?
Tanis: I have not only seen the movie Miguel, I've also read the book.
Miguel: Oh, you have?
Tanis: I did, yeah!
Miguel: What, how do they compare to each other?
Tanis: Well, I personally liked the book, uh, a lot better, but, um, the movie was really fun. I, uh, it was just a kick in the pants, I thought.
Miguel: Why was the book better though?
Tanis: Well, I think the book was a little bit more believable, but it's kind of interesting. In the book, the author, I think it's Helen Fielding, she talks about, um…
Miguel: Wait wait wait, so it's not a true story?
Tanis: No!
Miguel: Oh! I was confused about that.
Tanis: Oh no, it's not. It's all fictional.
Miguel: Oh.
Tanis: Um, but in the book it's kind of fun because the, the author is constantly making references to, um, kind of pop culture in the UK and so I think that when they made the movie they had the opportunity to have people like Hugh Grant and Colin Firth, who she refers to in the book, play the main characters and the movie was great and I thought that, uh, is it Rene Zellweger that, that actress?
Miguel: Something like that…
Tanis: Yeah. I thought she did a good job.
Miguel: I thought, I thought it was really funny for sure, but it was just really light. It wasn't like a complex movie at all, which for some reason I expected…
Tanis: Oh yeah, you probably hear the word "diary" and you're thinking like the tormented soul of the…
Miguel: Right, like it was gonna be deep or something!
Tanis: No. I knew it wasn't gonna be deep.
Quizzes
Go Super to take Quiz
Lesson MP3
Go Super to download full lesson MP3
The iTEP® test
Sponsored by
Discussion
Miguel believed that Bridget Jones's Diary was a true story. He thought that the movie was based on someone's real diary. Tanis explained that she had read the book and it was completely fake.
Miguel also thought that because the movie title said the word "diary," the movie would be about a girl's dark secrets and confessions of her mysterious life. Instead the movie is a romantic comedy about a woman trying to change her life. She decides that by writing down everything in her diary, it can help her solve all the problems in her life. You'll find Bridget Jones to be a very sweet, likable woman by the end of the movie.
Have you ever watched a movie and thought it was based on a true story? What made you think it was?
Tell me about it on the "Movie Madness" message board.
Have fun! Until next week,
Nedra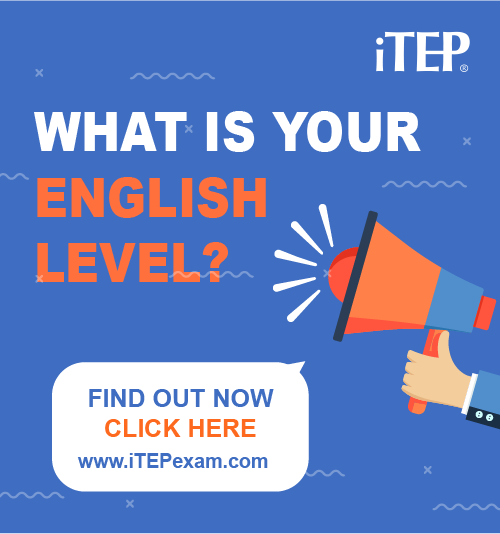 Post Ebaby! lessons on your blog: