Intro
1. Learn Vocabulary
- Learn some new vocabulary before you start the lesson.
2. Read and Prepare
- Read the introduction and prepare to hear the audio.
The Matrix was one of the biggest, coolest, most entertaining movies of all time. The special effects in the film were totally original and unique, and it also had an intriguing plot.
Millions of people all over the world went to see the first Matrix movie, so the Wachowski brothers, who made it, decided to make two more Matrix movies. The first of the two sequels is the Matrix Reloaded.
Josh saw the Matrix Reloaded last week. Listen to his conversation with John to find out what he thinks of the film.
Dialog
1. Listen and Read
- Listen to the audio and read the dialog at the same time.
2. Study
- Read the dialog again to see how the vocab words are used.
Josh: Sorry I missed basketball last night John, but I had to go see the Matrix.
John: Hey, that's not a very good reason.
Josh: Oh, c'mon, my friends were all going. I wanted to check it out. Just opened. Big movie. It was cool.
John: Was it good?
Josh: I was, um, it was spectacular. You know, there were just huge scenes, you know, with explosions and car chases and all that. Um, was it good, though, is sort of a different question, I guess. I kind of answered a different question.
John: Well, was it better than the first one?
Josh: No. The first one was definitely better.
John: Really.
Josh: The first one had so much mystery in it, you know. You didn't know what was going to happen. You didn't know anything about the world. I mean, they totally change your whole idea of what the world is. And in the second one it's a little more straight forward, and that made it a little less dramatic for me.
John: But it was easier to understand what was going on?
Josh: You know, it, you… The story was straight forward and then they'd mix in these strange characters that are like the architect of the Matrix, and these, these strange characters that say, uh, uh, confusing things. So there were times that it was confusing too.
John: So, should I check it out or not?
Josh: You gotta, you gotta go see the Matrix! I mean, it's, you know, it's part of a modern classic science fiction series.
John: And do I wear my Matrix costume?
Josh: Oh, I'm sure you've got one of those, uh, Carrie-Anne Moss, uh, tight cat-suits right?
John: Yeah…
Quizzes
Go Super to take Quiz
Lesson MP3
Go Super to download full lesson MP3
The iTEP® test
Sponsored by
Discussion
When I saw the first Matrix movie I was totally blown away. The special effects were so amazing that I almost couldn't believe what I was seeing. Since then, many other filmmakers have copied those effects, so they've become somewhat commonplace.
I haven't seen the Matrix Reloaded, but I would be surprised if they're able to create new special effects that are as cool as the effects in the first one. I would be really happy if they did, but it just doesn't seem possible.
Josh seems to have mixed feelings about the new Matrix movie, but I agree with him when he says that you gotta see the Matrix. I'm definitely going to check it out as soon as I get a chance!
See you at the movies!
Anna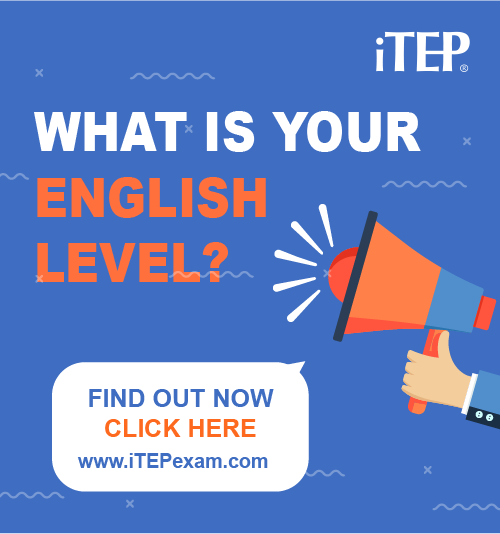 Post Ebaby! lessons on your blog: