Intro
1. Learn Vocabulary
- Learn some new vocabulary before you start the lesson.
2. Read and Prepare
- Read the introduction and prepare to hear the audio.
One of my biggest educational regrets is not having gone off on a study abroad program while an undergrad at the University of Minnesota. The notion never entered my mind, even though my alma mater offers exchange programs to nearly 60 countries throughout North and South America, Europe, Asia and Africa.
In liberal arts programs at American universities, proficiency in a second language is a requirement for graduation. I spent four years in high school studying German, though when I entered university my German language skills were laughable. In university I chose to study American Sign Language to meet my language requirement. It took me two and a half years (and close to $8,000) to pass the exam. In the long run, it would have been more educational (and cheaper!) to have gone overseas to pick up understanding of a foreign language and culture.
Dialog
1. Listen and Read
- Listen to the audio and read the dialog at the same time.
2. Study
- Read the dialog again to see how the vocab words are used.
Dave: John, did you ever study abroad?

John: No, but I really wish I had.

Dave: Yeah? Did you study a language in school?

John: I studied Japanese, and during school I just thought, you know, there was too much going on for me to go over there. It seemed like too much of a, of a hassle.

Dave: Yeah.

John: But it would've been a really good deal. I mean, tuition is the same, and, and, could've done a homestay. It would've been a great way to learn the language.

Dave: Yeah.

John: Did you do it?

Dave: No, I didn't. And I wish I would have. I spent, in college I spent two and a half years studying sign language, and after I worked out the math I think I spent about $8,000 in tuition just on language classes. Where, if I would have just gone overseas for six months it would have been the same, if not cheaper, and my language would have been much more proficient.

John: Now that was for signing. Did you take another foreign language, too, where you could've done that?

Dave: Well, I took four years of German in high school.

John: Ah, okay.

Dave: Even after four years of study, you know, my German was terrible.

John: Yeah, yeah. My Japanese wasn't good at all. And I finally got there after I graduated and I realized I didn't know anything.

Dave: Yeah, but how…did it take you a while to pick up the language once you were there?

John: It was a lot faster.

Dave: Yeah.

John: It did take a while, but much easier than when I was in class.

Dave: When I went to Thailand, after maybe four to six months in Thailand I was able to have very basic conversations in Thai…

John: Mm hm.

Dave: Whereas, four years of German study all I could say was, "I come to school by bus."

John: Yeah. My kids are definitely going to be studying abroad.

Dave: Yeah, mine, too.
Quizzes
Go Super to take Quiz
Lesson MP3
Go Super to download full lesson MP3
The iTEP® test
Sponsored by
Discussion
When I taught English in Japan and Thailand, I often found that my students were very good with grammar and textbook English, but their conversational skills needed a lot of work…much like my German language skills after four years of study in the U.S. There is so much to speaking a new language that you cannot learn except by hanging around native speakers in their native cultures. So, my advice: Come to America! For three months, six months, a year, whatever you can swing.
The U.S. is the destination for international study. In science and engineering doctoral programs, nearly 1/3 of degrees are awarded to citizens of foreign countries. Nationwide, 10 million international students attend college in the United States.
I've had so many former students who spent a bit of time in the U.S. attending community colleges just to get a taste of American culture and improve their English. They've all loved it!
If it's something you're considering, check out the international student support page for the school you're interested in. Here are some links to schools that are popular with international students, as well as some links to help you through the visa application process.
Student Visas
Santa Monica College (California)
Houston Community College (Texas)
De Anza Community College (California)
Portland State University, Intensive English Program (Oregon)
Comments
Algeria
United Kingdom
Thailand
Indonesia
Algeria
United Arab Emirates
Indonesia
India
Yemen
Yemen
India
Iraq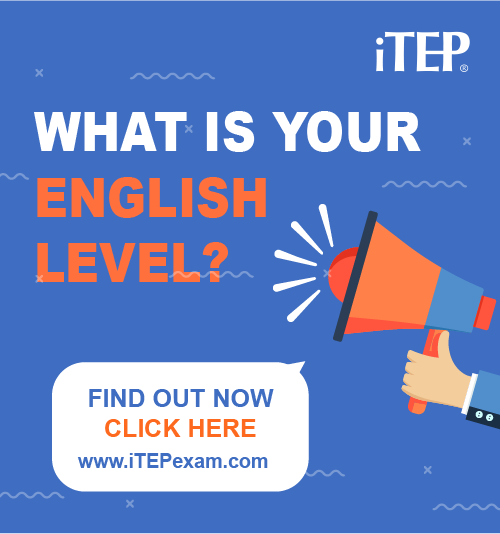 Post Ebaby! lessons on your blog: