Quote
1. Quote
- Listen to the quote and guess what the slang means.
"You want it and you know it. But you play hard to get."
- From a song about relationships by the rapper Mase.
Definition
1. Definition
- Study the definition.
pretend not to want something that you actually want
2. Use
- Learn how the slang is used.
People most often use "play hard to get" when they're talking about romantic relationships. Someone who's playing hard to get is acting like s/he isn't interested in another person because s/he wants that person to be more interested and affectionate. For example, if a girl tells a boy she doesn't like him when she actually does, she's playing hard to get. People play hard to get because they enjoy the attention they receive from others.
Examples
1. Examples
- Hear some example sentences.
"I don't know why Sarah's playing hard to get. I know she likes me, but she won't call me back."
"I hate it when guys play hard to get. They should just be upfront and honest."
"Playing hard to get is fun. I like getting attention from lots of different guys and not telling any of them who I like the best."
"Don't try to play hard to get. I know you love me."
Winners
1. Winners
- See who guessed the slang definition correctly.
I think if you "play hard to get", you show other people you're not interested in something , while you'd love to have it or do it. For example, a girl you are dating may play hard to get and turn you down all the time or pretend she does not care, while deep down her heart she knows she is in love with you.
by Samon Biaou (Brest, France)
When a girl 'plays hard to get', she makes a potential boyfriend work hard to get her attention. She acts like she doesn't care about him or isn't interested in him, but she's really just playing a game.
by Asad (Karachi, Pakistan)
The expression "play hard to get" refers to people who are in the mood to get into a new relationship but refuse to show it. The feeling is kept inside as a way to make the partner perhaps even more interested than from the start, therefore arising more interest on the other part. Ex.:I know you want me but I wont let you know that I want you too
by Celene Maria dos Santos
Play hard to get is to describe a relationship in which one is interested in, attracted to and fell for another but pretend to not have those feelings and being passive just to keep one's own so-called self-esteem and who-gets-on-who things.
by Grace (Toronto, Canada)
I think to play hard to get means to make oneself difficult for people to get to know or to deal with.
by Oui (Bangkok, Thailand)
Play hard to get means pretending not to want something.
by Mierza Miranti (Bandung, Indonesia)
Play hard to get – pretend to be indifferent about something in order to be persuaded and asked to do it.
by f f
Play hard to get means: that she plays or shows that shes not an easy to get, or that shes not an easy target for men.
by Desiderata (Kuwait, Faiha)
The iTEP® test
Sponsored by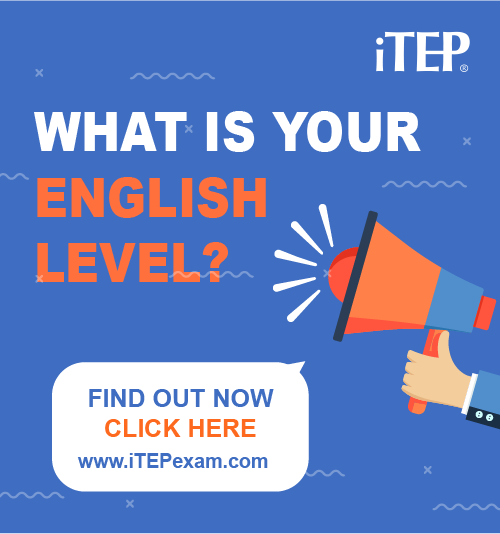 Post Ebaby! lessons on your blog: