Quote
1. Quote
- Listen to the quote and guess what the slang means.
"I thought initially it could all be doom and gloom but actually there are a lot of things we can do."

Orlando Bloom talking about what we can do for the environment.
Definition
1. Definition
- Study the definition.
all bad news; depressing events or predictions; totally negative; only bad; worst case scenario; pessimistic or fatalistic
2. Use
- Learn how the slang is used.
Orlando Bloom is explaining that although it is easy to be pessimistic about the future of the environment, there is actually still hope. In other words, the future doesn't have to be all doom and gloom. It's not too late!

Although doom and gloom are separate nouns, it is considered to be a single concept. When Orlando Bloom uses the expression, he uses it as a singular concept. When the newspaper reports on nothing but crime and the war, you can say that the news is nothing but doom and gloom. A documentary about America's mistakes in Viet Nam can be said to focus on doom and gloom.

This expression is also used as a descriptive clause that is used like an adjective. For example, a person, a book, a movie can all be described simply as doom and gloom. A person who only sees the negative side of things can be described as doom and gloom. A movie in which the hero dies and the world ends could be described as doom and gloom. Predictions that it is too late to save the earth can be described as doom and gloom.
Examples
1. Examples
- Hear some example sentences.
"Jerry's all doom and gloom. He doesn't know how to be optimistic."
"After seeing An Inconvenient Truth, I'm convinced we've got nothing but doom and gloom ahead of us—rising ocean levels and hotter weather."
"What kind of movie do you want to see? I'm not in the mood for doom and gloom. How about a comedy?"
Winners
1. Winners
- See who guessed the slang definition correctly.
The iTEP® test
Sponsored by
Comments
China
Egypt
Pakistan
Turkey
Brazil
India
Bulgaria
Russian Federation
Somalia
China
Guatemala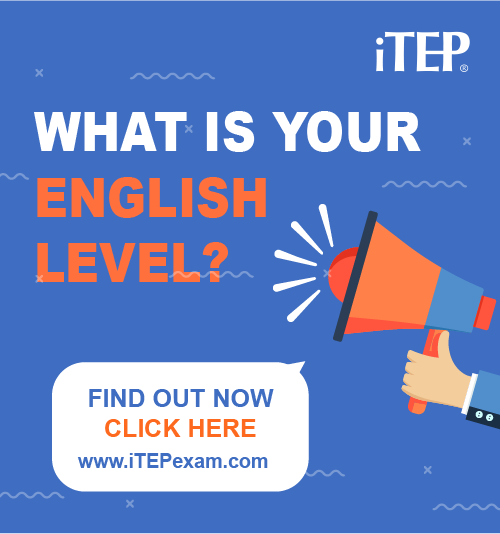 Post Ebaby! lessons on your blog: