Quote
1. Quote
- Listen to the quote and guess what the slang means.
"You just try to do the best you can to walk the walk as much as possible."

- Actor George Clooney on not only starring in an environmentalist film, but also living an environmentally responsible lifestyle. (Vanity Fair)
Definition
1. Definition
- Study the definition.
do what you say; live up to the values you preach
2. Use
- Learn how the slang is used.
A lot of things are easier to talk about than to do. For instance, it's much easier to tell people they ought to get some exercise than it is to actually go for a run every day. If you know someone who does more talking about running than running, you could say, "Hey, man, you talk the talk, but you gotta walk the walk." An employer could say the same to an employee who says he likes his job but always arrives late and hung over.

George Clooney starred in Syriana, a movie about the often corrupt and environmentally reckless oil industry. But in addition to supporting environmentalism with this movie, Clooney drives an electric car and does his best to take care of the environment in his personal life. He doesn't just talk the talk, he walks the walk.
Examples
1. Examples
- Hear some example sentences.
"You know, I always talk about how important religion is to me, so I should really go to church more often. I talk the talk so I should walk the walk."

"My fitness coach only eats raw food and bikes everywhere. He really walks the walk."
Winners
1. Winners
- See who guessed the slang definition correctly.
The iTEP® test
Sponsored by
Comments
China
China
China
Iran, Islamic Republic Of
Brazil
China
Iran, Islamic Republic Of
China
Greece
Thailand
Pakistan
Argentina
Iran, Islamic Republic Of
Zimbabwe
Sudan
China
India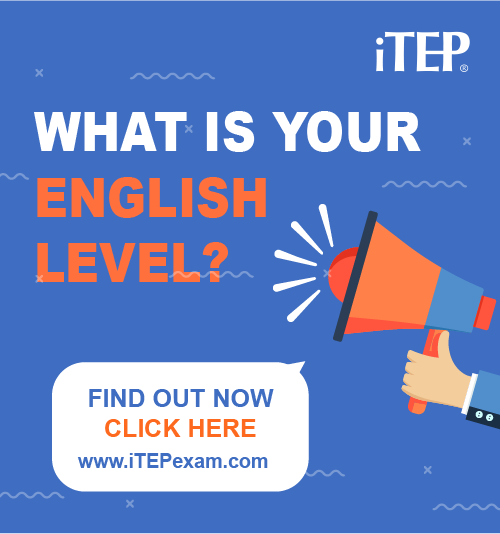 Post Ebaby! lessons on your blog: