Quote
1. Quote
- Listen to the quote and guess what the slang means.
"So cheesy, so unoriginal. Every girl I know has one now, even my sister."
-Paris Hilton, talking about tattoos on women's lower backs
Definition
1. Definition
- Study the definition.
cheesy is a word used to describe something that has been overdone and is no longer cool
2. Use
- Learn how the slang is used.
This one time, I went into a restaurant with some friends that advertised live music. As a music lover, I always love to see it live. We went into the lounge area and ordered some drinks and some appetizers.
When the performer came out, he was wearing the cheesiest outfit. It was like something from Las Vegas circa 1976.
His songs were cheesy, too. They were songs we all knew because our parents had listened to them. He danced back and forth in his cheesy suit. Two of my friends really liked him because they were into cheesy things. The others were really disappointed and decided to leave because it was too ridiculous.
Examples
1. Examples
- Hear some example sentences.
""Her hair is really cheesy. That was popular like 10 years ago. She should really think about changing it up a bit.""
""Do you think it's cheesy if I wear this outfit? I really want to look cool, but this may be a bit too much. What do you think?""
""I don't really like Joe. There's something a little bit cheesy about his personality. He never really acts like himself. He's a little bit too nice if you ask me.""
Winners
1. Winners
- See who guessed the slang definition correctly.
I think cheesy means something ordinary, something everybody has or uses, something that no longer attracts somebody's attention because it has been overused and because of this, it has become ordinary
by Graciela (Mar del Plata, Argentina)
common
by paola (tumaco, colombia)
I think "cheesy" means something common, that we can find or see everywhere.
by Talita (São Caetano do Sul, Brazil)
shoddy, lacking in taste
by hugo (guangzhou, china)
I think it means corny, cheap, not worthy..
by Mo (Jeddah, Saudi Arabia)
when it isnt unique there are more people knowong it
by jannine (lima, peru)
cheesy means poor quality, cheap.
by gregory (Saint Etienne, France)
I think it means something poor,old, not exciting!
by Carlos (Curitiba, Brazil)
The iTEP® test
Sponsored by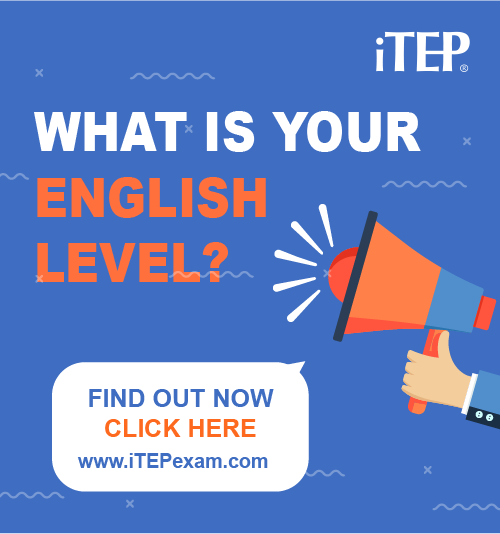 Post Ebaby! lessons on your blog: