Intro
1. Learn Vocabulary
- Learn some new vocabulary before you start the lesson.
2. Read and Prepare
- Read the introduction and prepare to hear the audio.
Zach is playing with Tanis' Palm Pilot. He is making fun of it. He says he would never get one because it's too hard to use. Tanis is telling Zach to get with it. It's not hard to use in her opinion. Listen to what they have to say.
Dialog
1. Listen and Read
- Listen to the audio and read the dialog at the same time.
2. Study
- Read the dialog again to see how the vocab words are used.
Zach: It sucks. It's hard to write on.
Tanis: No it's not.
Zach: Yeah it is. Look, you have to learn a whole new writing system to use it.
Tanis: Oh my God! It's not a whole new writing… It's not like a whole new language. There's not different rules. All it is, like, learning different letters. It's 26 things that you have to learn. It's a cinch. And most of them are the exact same. Stop being argumentative for no reason. You could totally learn this.
Zach: Besides, people who have Palm Pilots are all hoity-toity.
Tanis: Good, I am hoity toity. That's 'cause I'm better than everyone.
Zach: Oh really??
Tanis: No, I'm just kidding. I'm just like pushing your buttons now.
Zach: I see.
Lesson MP3
Go Super to download full lesson MP3
The iTEP® test
Sponsored by
Discussion
It may seem like Zach and Tanis are arguing, but really they are just joking. You can tell by the way they are laughing. Zach also characterizes people who use Palm Pilots and other gadgets like them as "hoity-toity," which means "stuck up," or "self-important." Tanis is pretending when she says, "I'm better than everyone." Both of them know it's not true. They are just joking. Maybe Zach is just jealous because he doesn't have a Palm Pilot. What do you think of PDAs (personal digital assistants) like the Palm Pilot? Do you want one? Do you think it would help your life? Or is it a waste of money? You can find definitions to other tech terms at the Webopaedia. Later,—Zach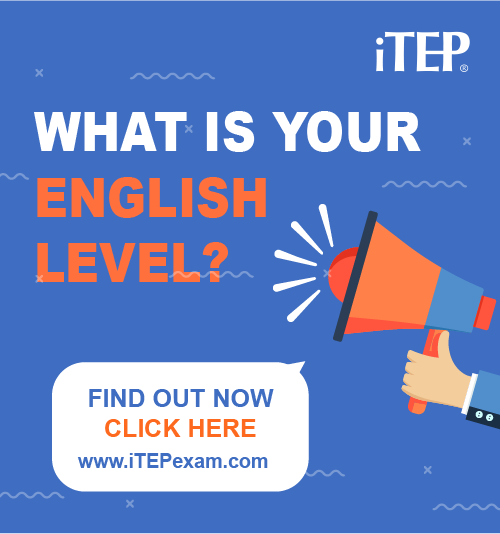 Post Ebaby! lessons on your blog: