Intro
1. Learn Vocabulary
- Learn some new vocabulary before you start the lesson.
2. Read and Prepare
- Read the introduction and prepare to hear the audio.
Almost everyone has heard of Las Vegas. It's famous because it's one of the few places in the U.S. where people can gamble. Gambling brings a lot of money to the city, so the hotels and restaurants are amazing.
Last week I went to Vegas with a bunch of friends. It was my first time, so I really enjoyed seeing it. In the following conversation, I tell Migs all about it. Come listen!
Dialog
1. Listen and Read
- Listen to the audio and read the dialog at the same time.
2. Study
- Read the dialog again to see how the vocab words are used.
John: I sure am happy to be back from Vegas.
Miguel: Why are you happy to be back?
John: I don't know. I mean, I had a great time and everything, but it takes its toll.
Miguel: So what did you do over there?
John: You know, the normal thing. You know, actually I didn't do too much gambling. The friends I was with did a lot, but that's not really my thing.
Miguel: So, what else do you do there? Like, swim, poolside, what's up?
John: Yeah, I mean, there's tons of people hanging out, and so it's fun to watch all of them, but I was with all my friends so we just kinda chilled at the bar and…
Miguel: Was it hot there?
John: Oh, my god. It was, like, a hundred five, a hundred ten.
Miguel: Whoa. That's way too hot.
John: Yeah, but it's that dry heat. You know, it's not humid so it doesn't make you all sticky.
Miguel: Gotcha. So, did you go to any clubs or anything or is there a nightlife?
John: Yeah. So, during the day we hung out in the casinos and stuff, and then as the night wore on, we moved into different restaurants… You know, they have all those all-you-can-eat buffets...
Miguel: Oh, right.
John: ...where you can just chow down...
Miguel: Like lobster and steak and all that?
John: Lobster, crab and anything. And then we moved on to some pretty sweet clubs in the night. You know, they were packed full of people and great music and everything, everyone's dressed real nice.
Miguel: So, when are we going back?
John: I don't know but, I say we go back soon but we only go for one, two nights max – just 'cause it's too much overload.
Miguel: Gotcha.
Quizzes
Go Super to take Quiz
Lesson MP3
Go Super to download full lesson MP3
The iTEP® test
Sponsored by
Discussion
What do you think? Does Vegas sound like a cool place to visit? I recommend it if you want to see a very unique place. It's kinda like an adult Disneyland!
Gambling is a sensitive issue here in the U.S. It's illegal in most areas, so places that allow it can get very crowded. Gambling can be fun, but for many people it can become a sickness.
What do you think about gambling? Have you ever tried it? Do you think it should be legal? Come share your ideas at the Life Goes On Message Board!
On to the quiz!
Your American friend,
John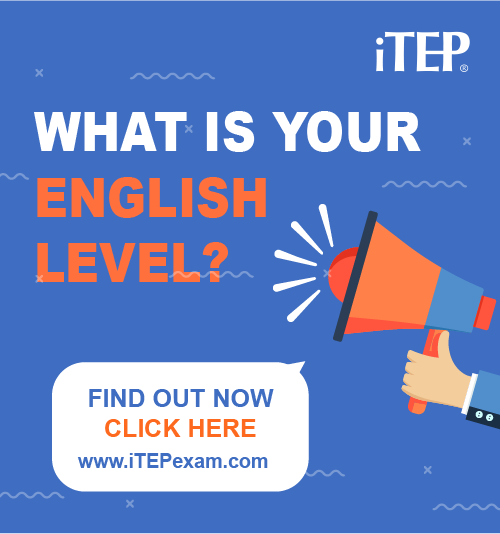 Post Ebaby! lessons on your blog: