Intro
1. Learn Vocabulary
- Learn some new vocabulary before you start the lesson.
2. Read and Prepare
- Read the introduction and prepare to hear the audio.
Hi Friends!
I am hosting a party at my house this weekend, and Migs is invited to attend. In the conversation below, Migs and I talk about what the party is going to be like and also what I need to do in order to be ready for everyone coming over on Saturday!
Dialog
1. Listen and Read
- Listen to the audio and read the dialog at the same time.
2. Study
- Read the dialog again to see how the vocab words are used.
| | | |
| --- | --- | --- |
| Migs | | |
Migs: So Tanis, what's up with your party this weekend?
Tanis: Oh my God… Well, I'm still kind of in the last stages of getting ready for it. Or maybe I should say the first stages! I have a lot left to do Miguel!
Miguel: What kind of party is it gonna be? Is it like a, you know, rock out, dance all night kind of party, or more like a, you know, hang out, be sophisticated, have good conversation with smart people kind of party?
Tanis: Oh, it will definitely be the, the former! (Laughs) No smart people are coming to my party! (Laughs again)
Miguel: Good! I hope not. I want to have some fun this weekend
Tanis: Me too! I'm looking forward to doing the "Limbo."
Miguel: Oooh! The Limbo! (Both laugh)
Tanis: Just Kidding!
Miguel: So, for real though… What, what people are coming? Do I know all of them, or like, are your parents coming, or…?
Tanis: Yeah, I didn't invite my parents, um, even though I hang out with them pretty often. Uh, it's mostly just like young people, um, who are, you know, friends. And then, some young people who aren't friends! (Laughs)
Miguel: All right, that's cool. Um, so, can I do anything to help, or what?
Tanis: Oh, I'm so glad you asked! Yeah, I actually was gonna see if you might be able to help me with the music. Um, you know how everyone always makes fun of my taste in music.
Miguel: Yeah – I don't want to be listening to show tunes at this party!
Tanis: All right! Show tunes are fun! (Both laugh)
Miguel: No, I could, I could probably burn a couple CDs. That would be fun!
Tanis: Oh! That would be really cool! Or you could just bring good ones, you know. I'm just going to count on your judgement.
Miguel: Okay. We'll make it work!
Quizzes
Go Super to take Quiz
Lesson MP3
Go Super to download full lesson MP3
The iTEP® test
Sponsored by
Discussion
This is a fun conversation to listen to, as Miguel and I are both very relaxed and happy. You can tell that we like joking around with each other because of how often we laugh.
Sometimes it is difficult to understand a joke, because some kinds of humor are unique to a culture. When I say that I am looking forward to doing the "Limbo" at my party, it is because this is not something that would typically happen during the kind of party Miguel and I are expecting. The "Limbo" is an activity that happens at parties for children, or as a planned event on a cruise ship, but not at a house party for people in their 20's. We would never do the "Limbo" at my party, but it was fun for me to tease Miguel and say that I was excited to do it! This is why he laughs.
I hope you all have a great weekend friends!
Tanis
Comments
Brazil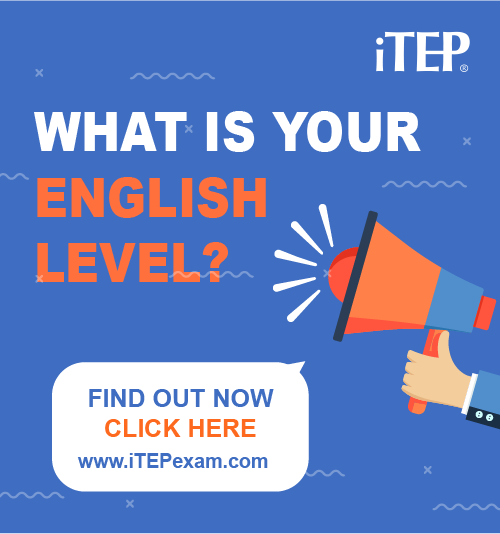 Post Ebaby! lessons on your blog: